Who said that we should only enjoy campings during the summer, was awfully wrong. Since the fall is one of the best seasons to enjoy nature and outdoor activities. Therefore, take a blanket and get ready to enjoy amazing landscapes and wonderful gastronomy with these incredible 7 campings for the fall.
Campings in Cataluña
1. Nou Camping (La Guingueta d'Aneu, Lleida, Cataluña)
Our first camping on the list is the perfect fit for all nature lovers. Being that it is located in between the National Parks of Aigüestortes and Alto Pirineo, and the lakes of San Mauricio and La Torrasa. Therefore, and as a result of this, the visitor will be surrounded by some of the best landscapes in Spain. Especially for those of you who enjoy going on hikes, mountain bike routes, or even mushroom picking. In addition to all of these activities, the camping has heated swimming pools, and El Paller a grill to enjoy the best cuisine as a long day of outdoor activities. In conclusion, Nou Camping is the perfect fit for those of you who want to enjoy nature without renouncing to some luxuries.
2. Camping El Solsonès (Solsona, Lleida, Cataluña)
Camping El Solsonès has always been one of the flagships of ecotourism in the Solsonès regions. So, by visiting this wonderful campsite, one cannot only marvel at the richness of its landscapes, fauna, and outdoor activities that this region of Spain has to offer. But also one can do it while being environmentally conscious. For these reasons, if you want to experience the wonder of fall while having a different experience Camping El Solsonès is the perfect fit for you.
3. Camping La Borda del Pubill (Riberda de Cardós, Lérida, Cataluña)
The Pyrenees is always a great idea, but the Pyrenees during autumn is even better. Therefore, by deciding to visit this campsite you will not only be rewarded with the heart and soul of this magic part of Spain. But also, you will go back to your daily life with renewed batteries.
4. Camping Bassegoda Park (Albanyà, Girona, Cataluña)
We have decided to end our recommendation for Cataluña with a strong contender. Due to its spectacular location, in this campsite, one can enjoy some of the best starry nights in the country, while being surrounded by the incredible landscapes of the Parque de la Alta Garrotxa. In addition to its incredible nature the campsite is only 7 km far away from the medieval complex of Sant Llorenc de la Muga, and 25 km away from Figueres, the city of Salvador Dalí. As a result of all of these, the Camping Bassegoda Park is perfect for those of you who are looking to enjoy nature without renouncing to some city life.
Campings in Castilla y León
6. Camping Riaza (Riaza, Segovia, Castilla y León)
The Camping of Riaza is situated in a privileged place, in which nature and culture intertwining creating the best possible combination. Here one can visit the wonderful cities of Pedraza, Sepúlveda, Lerma, or Ayllón which represent some of the finest examples of the traditional architecture of this part of Spain. If you are interested in discovering this region, you can always check out the motorhome route through Segovia, to get further details. Nonetheless, if you want to disconnect from city life, Camping Riaza stills a wonderful option since its closeness to natural landscapes like Las Hoces del Duratón made it the perfect spot for enjoying nature.
Campings in Extremadura
7. Camping Río Jerte (Navaconcejo, Cáceres, Extremadura)
The little town of Navaconcejo in the Jerte valley is one of the most privileged nature locations in Spain. Despite being mostly known for its cherry season, the fall has nothing to envy. Since the multiple activities and the beauty of its landscapes make visiting Navaconcejo during the fall a perfect getaway.
Campings in Aragón
8. Camping Laspaúles (Laspaúles, Huesca, Aragón)
From the soft beauty of our last campsite, we move to the camping Laspaúles which is located on the Aragonese Pyrenees and offers a wilder feel to its visitors. Since its location makes it perfect for those of you who enjoy outdoor adventures. For example, in here the visitor will be able to enjoy several activities like paragliding, canyoning, snow trekking, or horseback riding. As you can see and as a result of its enviable situation the Campsite of Laspaúles is the perfect fit for those adrenaline junkies.
As you can see with these 7 campings for the fall season we can still enjoy nature and outdoor activities with the commodities that these campsites offer. Therefore, start planning your next adventure, and always remember that in Vicente Velasco Insurance Brokerage we have several routes and plans to enjoy your home on wheels during all year round.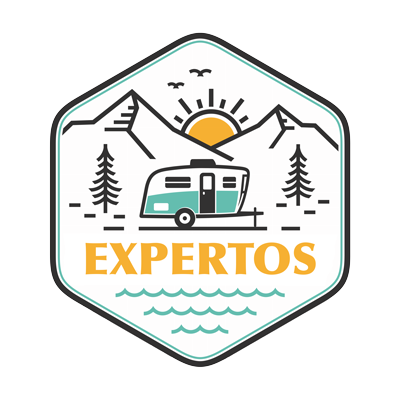 Has llegado a Vicente Velasco correduría de Seguros, especialistas en seguros de autocaravanas, caravanas o campers desde hace más de 20 años.
Trabajamos con las mejores compañías para dar los mejores precios y coberturas que más se adaptan a ti.