The independence of being able to choose the where, how, and when makes the experience of traveling with your motorhome an addictive experience. However, when we travel with our motorhomes there are some precautions that we should all take, to enjoy a safe and pleasant trip. If you want to know more keep reading!
Tips for traveling with our motorhomes:
Personal Documentation
All the occupants of the vehicle must carry their ID cards or passports, and it is also advisable to have at hand our health cards. Also, the driver or drivers must have a valid driving license with them. We know this tip is an obvious one, but you will be surprised by how many of us forget about these little things.
Vehicle Documentation:
When we are on the road every vehile should have its technical inspection sheet, circulation permit, and of course, the insurance receipts. We also recommend having at hand the Green Card, especially if you are traveling outside Spain of the European Union.
Also, we recommend knowing the phone numbers of your insurance (national and international) in case you experience some problems on the road. 
Parking options:
This one is tricky because if you decide to not go to a campsite or motorhome area, you should be aware that it is up to the municipality to make their own overnight stay rules. So, we always recommend checking with the local authorities or tourist offices to know the details.
Luggage:
When traveling with your motorhome, not overloading it is key. So, try always to pack light, and in case you need to carry with you some heavy stuff, always remember to put this luggage on the lower part of the motorhome is a good rule of thumb.
.
Water supply and holding tanks:
The motorhome industry has experienced some great advances in the last decades, making it possible for us to not worry about of water supply of the capacity or our holding tanks. However, we always recommend keeping an eye on these two key elements, and empty our tanks when we have the opportunity because you never know when something can happen. If you want to know more about your holding tanks check our guide!
Lastly, please never empty your holding tanks in any place that has not been authorized for it.
Energy:
The batteries of our homes with wheels get charged while we drive or through a light socket, and generally, this doesn't represent any problems. Nevertheless, is always important to avoid any unnecessary expenditure.
Be aware of the road:
Lastly, our final tip is to always be aware of your driving and the road. Especially if it is your first time traveling with your motorhome, you may notice that driving this kind of vehicle is a little bit different. So, be careful, avoid any sudden movements, and always be aware of the weather conditions.
If you are thinking about hitting the road and enjoying an adventure, GO FOR IT!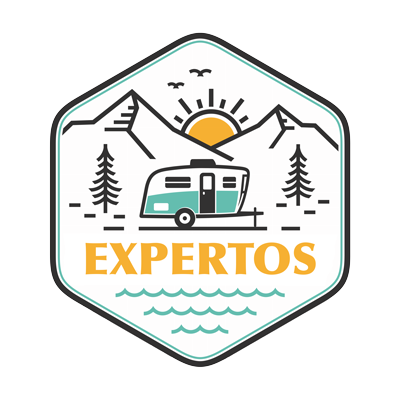 Has llegado a Vicente Velasco correduría de Seguros, especialistas en seguros de autocaravanas, caravanas o campers desde hace más de 20 años.
Trabajamos con las mejores compañías para dar los mejores precios y coberturas que más se adaptan a ti.