This year has been marked by mobility restrictions, meaning that enjoying our motorhomes has been more difficult than ever. However, one of the positive takeaways is been discovering new places and routes in our communities. As a result of this today we bring you 6 little getaways to enjoy the Spanish fall with our motorhomes. Are you ready to discover them?
1. Discover Toledo with your motorhome (Castilla-La Mancha) 
Not too cold, not too hot, visiting Toledo during the fall months is the perfect moment to enjoy this vibrant city. Known as "La Ciudad de las tres culturas" (the city of the three cultures) due to the peaceful coexistence of Christians, Arabs, and Jews for centuries, the visitor will be immediately surrounded by an incredible and diverse heritage. So, if you finally decide to go for it and visit the city, some of its key highlights are the Cathedral of Santa María, the synagogue of Santa María la Blanca, the Alcázar, the famous church of Santo Tomé (in here you can find the work of El Greco), or the monastery of San Juan de Los Reyes. Additionally, if you want to enjoy some wonderful city views the viewpoint of del Valle is the best choice.
Enjoying Toledo with our motorhomes has never been easier since you can park in the Safont parking which has a total of 100 spots and it's free of use.
Google Maps. GPS COORDINATES:
39.86472   /   -4.01944
N 39º 51′ 53» / W 04º 01′ 10»
2. Discover Cadaqués with your motorhome (Cataluña)
Located in the Cabo de Creus peninsula, Cadaqués is one of the most emblematic locations of the Spanish Costa Brava. The reasons behind this fame, well-deserved in our opinion, are its beautiful little beaches, and an incredible old town which still conserved the feel of a traditional Mediterranean fishing village. So, if you need of a quiet retreat there is no better option than discovering Cadaqués during the autumn months.
If you are looking for an overnight spot, we recommend visiting the area Autocaravaning Park Roses, which has a total of 67 parking spots, and a fee that ranges between 12/14 euros depending on the season. Additionally, the water and electricity fees are 3€ each. Besides this, the area has a bus stop nearby that will take directly to the city center.
Google Maps. GPS COORDINATES:
42.26861   /   3.15583
N 42º 16′ 07» / E 03º 09′ 21»
3. Discover Granada with your motorhome (Andalucía)
We reach the middle of our list of 6 little getaways, with the beautiful city of Granada. Even though visiting this town is all year round a good idea, discovering it during the fall is even better. This is due to the fact that Granada is surrounded by the beautiful landscapes of Sierra Nevada, which during this time of the year get stained with oranges, reds, and ochres. So, what a better way to discover this city's rich history, gastronomy, and architecture than doing it while being surrounded by the fall colors of Sierra Nevada.
Luckily for us, we can make use of the parking of Alhambra, in which the parking fees range from 26.6 € to 49 €.
Google Maps. GPS COORDINATES:
N 37.17169, W 3.58002
N 37°10'18», W 3°34'48»
4. Discover Cáceres with your motorhome (Extremadura)
Discovering Cáceres during this time of the year is the perfect opportunity to explore this city declared a World Heritage Site. In here you will found a city surrounded by dozens of medieval towers, cobbled streets, fortress-houses, and Renaissance palaces that for sure will be the delight of any visitor.
When visiting Cáceres we can make use of its free motorhome area, which has a total of 10 parking spots. However, you should keep in mind that between the hours of 10 pm until 8 am the entrance of vehicles is not permitted.
Google Maps. GPS COORDINATES:
39.48056   /   -6.36694
N 39º 28′ 50» / W 06º 22′ 01»
5. Discover León with your motorhome (Castilla y León) 
In this city of the north part of Castilla León, we can find a rich heritage of Romanesque, Gothic, and Renaissance buildings that are the result of a colourful history. In this town crossed by the Bernesga river, one can easily walk through its old town. We recommend starting your itinerary on the Plaza Mayor, from which you cannot miss its impressive Cathedral, the "Casa de Botines", or the Palace of Guzmanes. Additionally, we recommend enjoying some tapas at the neighborhoods of "El Romántico" or "Húmedo"
If you finally decide to visit León, you can make use of its free motorhome area which has 9 parking spots reserved exclusively for motorhomes. For the remaining spots, you will need to pay.
Google Maps. GPS COORDINATES:
42.60472   /   -5.585
N 42º 36′ 17» / W 05º 35′ 06»
6. Discover Barcelona with your motorhome (Cataluña)
We end this list of 6 little getaways to enjoy the fall with our motorhomes with Barcelona. This city shines with its own light, and this is because here the visitor can find remains of its Roman and medieval times while enjoying one of the most vibrant cities in Spain. This city has so many emblematic buildings and sites that will make fall in love and come back again for sure.
So, if you want to enjoy such a wonderful city, you can make use of the motorhome area of City Shop, which has a total of 80 spots and a fee of 35 € per overnight stay. Additionally, the area has surveillance 24 hours.
Google Maps. GPS COORDINATES:
41.42417   /   2.20722
N 41º 25′ 27» / E 02º 12′ 26»
Before you start packing to enjoy one of these 6 little getaways, please make sure that you are complying with the mobility restrictions imposed in your area. Also, if you have already visited these cities, or you prefer other kinds of plans, remember that we also a multitude of routes and plans in our blog, so make sure to check it for some inspiration. As always, we hope you enjoyed our list, and if you have any suggestions just let us know in the comments.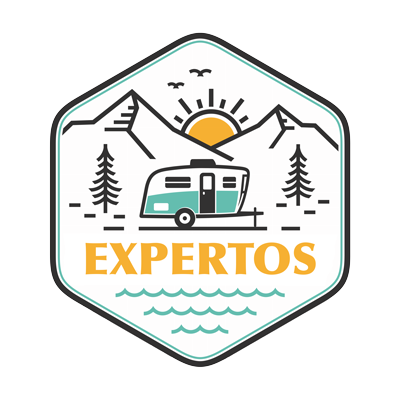 Has llegado a Vicente Velasco correduría de Seguros, especialistas en seguros de autocaravanas, caravanas o campers desde hace más de 20 años.
Trabajamos con las mejores compañías para dar los mejores precios y coberturas que más se adaptan a ti.