The noise and the stoppable rhythm of the city sometimes can be a little overwhelming. That is why making a cheeky motorhome getaway in the countryside can be the perfect option for those of us who need a little relaxation. Therefore, today we bring you the top ten villages of the contest Capital del Turismo Rural. Are you ready to discover the best rural towns in Spain?
The most beautiful villages in Spain
First things first, Santillana del Mar was the winner of the 2019 edition, and there is no wonder why. Walking throughout its streets the tourist is immediately transported to a medieval past, this is because its old town is extremely well preserved. For instance, a perfect example is the square of Las Arenas, in here we can find the crowning jewel of La Collegiata de Santa Juliana. In addition to this main square, and not so far away one can find some gems like the Palace of Velarde, the baroque houses of Valdivieso, Villa, or Barrecha-Brancho, and even the medieval towers of Don Borja and Merino. Besides the spectacular architecture of this town, a complete must is a visit to the prehistoric site of Altamira. In conclusion, if you wan to enjoy the perfect motorhome getaway in the countryside Santillana del Mar was made for you.
Thankfully for us, Santillana del Mar has a free parking area, that is only 500 meters away from the city center.
Google Maps. GPS COORDINATES:
43.38639 / 4.10184
N 43°23'11» / W 4°06'07»
Cangas de Narcea is one of those villages the visitors will be amazed by its spectacular landscapes and the beauty of the town, and we are not being biased. Located in the middle of the mountain, and alongside the river Narcea, this town offers a multitude of opportunities to enjoy the wonderful nature of the north of Spain. More specifically the tourist can visit the Natural Parks of Degaña, Narcea, and Ibias which is home to the largest oak tree in Spain. If on the contrary, you prefer to wander through the city, we highly recommend visiting the palaces of Pambley, Omaña, and the Condes de Toreno, also the baroque church of Santa María Magdalena, and of course the Wine Museum.
Cangas de Narcea has its own motorhome area, which is free of use. It has 2 parking spots specifically reserved for motorhomes, but you can always park on the rest of the parking.
Ver en Google Maps. GPS COORDINATES:
43.18083 / -6.54889
N 43º 10′ 51» / W 06º 32′ 56»
Parada del Sil is located in the Ribera Sacra one of the most dazzling landscapes in Galicia. However, when talking about this village, nature and good views are not the only things that it has to offer. The traditional architecture and art of this region can be perfectly captured by the 9th-century Benedictine monastery of Santa Cristina or the beautiful ruins of the traditional "Castro". Consequently, if you want to experience amazing nature, architecture, and wonderful gastronomy Parada del Sil was made for you.
If you want to spend the night here, we recommend the motorhome are of "Mesón Casa Pepe" which has 4 parking spots and it is free of use.
Google Maps. GPS COORDINATES:
42.38278 / -7.57111
N 42º 22′ 58» / W 07º 34′ 16»
It is hard to pick a favorite among the different villages on today's list, but Setenil de la Bodegas is for sure on the top. The uniqueness and extreme beauty of its streets have made this little town one of the preferred tourist destinations in the Sierra de Cádiz. For those who have never visited this place, you will be amazed by how its houses are constructed under, above, inside, the rock that covers this whole village. We recommend walking through the streets of Las Cuevas del Sol o Las Cuevas de la Sombra, and also visit the medieval castle, which up to this date maintains the tower of del Homenaje and its cistern. For sure Setenil de las Bodegas will not leave you indifferent. So enjoy your motorhome getaway in the countryside of this Andalucian village.
If you finally decide to visit Setenil de las Bodegas, you can spend the night in the motorhome area of Olvera, which is only a 30 min drive far away. In here you will find 4 parking spots and a fee of 7 €, including water change and electricity.
Google Maps. GPS COORDINATES:
36.94167 / -5.25083
N 36º 56′ 30» / W 05º 15′ 03»
Park and visit Trujillo (Extremadura)
Anyone who set foot in this medieval town will be amazed. First of all, the historical-artistic complex of the old town is coronated by a beautiful Moorish castle that has been a filming location for Game of Thrones. However, a good starting point for visiting Trujillo will always be the main square, here the visitor can admire the traditional architecture of the Extremaduran countryside. As a result of this particular architectonical style, the manor house of Carvajal-Vargas or the palace Juan Pizarro de Orellana are the perfect examples. Also, some highlights of Trujillo are its narrow streets in which one can found hidden gems like the Casa del Peso Real, the balcony of Piedras Albas, or the Romanesque church of Santa María la Mayor. In conclusion, Trujillo is the perfect representation of the tradition and history of this region of Spain.
Thankfully for us, Trujillo has its own free motorhome are with a total of 20 parking spots. The maximum authorized stay is 48 hours, and it is located approximately 800 m from the historical city.
Google Maps. GPS COORDINATES:
39.4575 / -5.8725
N 39º 27′ 27» / W 05º 52′ 21»
Park and visit Navaluenga (Castilla y León)
For those of you who are looking for the perfect combination of water and mountains, Navaluenga is the perfect fit. The next village in our list is located at the shores of the Alberche river, but also swamp of Burguillo offers a multitude of water activities. Nevertheless, if you prefer spending your time doing some hiking this town is also perfect, since its proximity to the Sierra del Valle or the Natural Reserve of Iruelas Valley, makes it the ideal location for nature lovers. Due to this extraordinary combination of mountain and water, Navaluenga is the perfect destination for those who are looking for a calm and relax retreat, while experiencing the wonders of the local nature. As a result of this enjoying a motorhome getaway in the countryside as never been easier.
The visitors can spend the night in the motorhome area of Villanueva de Ávila, which is only 20 min drive far away from Navaluenga. In addition to its proximity, this area has 15 parking spots and the maximum authorized stay is 72 hours.
Google Maps. GPS COORDINATES:
40.37778 / -4.81667
N 40º 22′ 40» / W 04º 49′ 00»
Park and visit Montblanc (Cataluña)
This little town is one of the most picturesque of Cataluña, its medieval walls hide some magnificent treasures like the 13th-century convent of San Francisco, la Calle Mayor, and the church of Santa María de Montblanc. On top of its well-preserved medieval architecture, this place is full of legends like the one in which San Jordi, the patron saint of Cataluña, killed the dragon that tormented the villagers and saved the princess from being devoured, as a result, San Jordi gifted her a rose which sprung from the dragon's blood, this occurred on a 23rd of April. As a consequence, everyday 23rd of April the people of Cataluña celebrate the day of San Jordi by gifting roses and books. In conclusion, Montblanc is the maximum exponent of the essence of this region of Spain.
The motorhome area in Montblanc has 4 parking spots and a fee of 10 €. Also, the area remains closed from 22h to 8 am, and it is fully surveyed.
Google Maps. GPS COORDINATES:
41.36944 / 1.17222
N 41º 22′ 10» / E 01º 10′ 20»
Park and visit Buñol (Comunidad Valenciana)
Some of you may know our next village due to its famous "Tomatina". However, if one wants to properly explore this village, we need to start our visit with its castle, a fortress that dates back to the muslin domain of the region. After visiting the castle, we can start walking through its old streets, by doing so we will discover some true gems like the church of San Pedro. In addition to the charms of the city, Buñol is perfectly located for those of you who are looking for some activities outside the city. For instance the caves of Alta and Turche, and the waterfall of the Juanes river.
The area of Natur Caravaning is only a 10 min drive from Buñol, and it offers 20 parking spots and has an overnight stay and water change fee of 10 €. Also, the area has WC, showers, and a laundry area.
Google Maps. GPS COORDINATES:
39.47139 / -0.64306
N 39º 28′ 17» / W 00º 38′ 35»
Park and visit La Hiruela (Madrid)
This small town is located in Sierra del Rincón a natural area that in 2005 was declared Biosphere Reserve. So as you can imagine its landscapes are the focal point of La Hiruela. Because of that we highlight recommend the panoramic view of the port of La Hiruela which is located at 1,478 meters of altitude, and also visiting its ethnological museum.
For visiting La Hiruela you can go to the motorhome area of Torrelaguna (1-hour drive from La Hiruela) has 10 parking spots and is free. One additional tip is visiting Torrelaguna since it is a beautiful medieval town.
Google Maps. GPS COORDINATES:
40.82611 / -3.53306
N 40º 49′ 34» / W 03º 31′ 59»
Park and visit Almagro (Castilla La Mancha)
This little town in the province of Ciudad Real is mostly known for its artistic tradition. While visiting Almagro, the Corral de Comedias is a total must, since it is the best-preserved in the country, and it represents the popular open-air theatres that emerged in Spain during our literary Golden Age. However, the heritage of Almargro goes beyond its theatre. For example the churches of San Agustín, San Batolomé y Madre de Dios, the palace of the Counts of Valdeparaíso, or even the old warehouse of the Fugger family. Therefore, as you can see Almagro offers the perfect mixture of culture, tradition, and phenomenal architecture.
The visitor can spend the night in its free parking.
Google Maps. GPS COORDINATES:
N 38.88971, W 3.70615
N 38°53'23», W 3°42'22»
Even though these are the top 10 villages to enjoy a motorhome getaway in the countryside according to the contest Capital del Turismo Rural 2019, Spain has many more beautiful destinations to offer. So if you want to check for other alternatives in our blog there are several posts about routes that you can enjoy with your motorhome. Lastly, we hope you have enjoyed this post, and as always Vicente Velasco Insurance Brokerage remembers you to drive safely.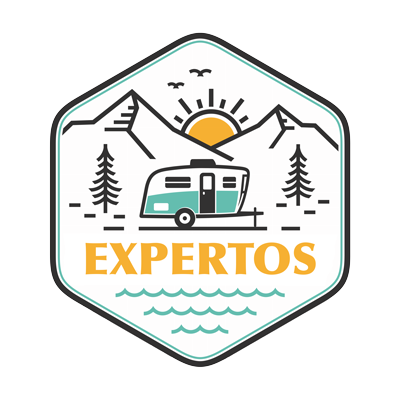 Has llegado a Vicente Velasco correduría de Seguros, especialistas en seguros de autocaravanas, caravanas o campers desde hace más de 20 años.
Trabajamos con las mejores compañías para dar los mejores precios y coberturas que más se adaptan a ti.