In this motorhome route across Los Pueblos Blancos of Cádiz, you will find more than 250 kilometers, some of the most extraordinary landscapes and towns in Andalucía, so buckle up because our route will not leave anyone indifferent. Through these magic little towns, you will be able to experience millenary traditions and cultures that have survived the past of time, incredible architecture, and of course wonderful gastronomy. In this part of Spain, the visitor will be able to experience a mixture of Roman, Arab, Christian, and even Berber roots, that surround every single corner creating a magical experience for locals and tourists. So keep reading to discover Los Pueblos Blancos with your motorhome on the trip of a lifetime!
Motorhome Route through Los Pueblos Blancos
1. Visit Alcalá del Valle
The first stop in our motorhome route across Los Pueblos Blancos is in Alcalá del Valle, a town that is located between the cities of Málaga and Cádiz. Some of its most important monuments are The baroque church of Santa María del Valle, the Cortijo de la Cacería which evokes a palace, the hermitage of Cristo de la Misericordia, or the old Franciscan convent of Caños Santos. However, its crowning jewel are the Dólmenes del Tomillo, a megalithic complex that dates back to 2,000 B.C and is of incalculable historical and archeological value to the province of Cádiz. So as you can see Alcalá del Valle couldn't be a better starting point for our motorhome journey.
---
2. Visit Setenil de las Bodegas
It is hard to pick a favorite among the different stops of our route, but Setenil de la Bodegas is for sure on the top of our list. The uniqueness and extreme beauty of its streets have made this little town one of the preferred tourist destinations in the Sierra de Cádiz. For those who have never visited this place, you will be amazed by how its houses are constructed under, above, inside, or outside the rock that covers this whole village, we recommend walking through the streets of Las Cuevas del Sol o Las Cuevas de la Sombra, you will not be disappointed. Once you are done wandering around the city you can always visit the medieval castle, which up to this date maintains the tower of del Homenaje and its cistern. For sure Setenil de las Bodegas will not leave you indifferent.
---
3. Visit Torre Alháquime
If you cannot already tell by its name, Torre Alhámique is a product of the Muslim reign on Andalucía, so the traveler will be able to see some of the extraordinary remains of the Nasrid period like the fortress surrounding its historic center, the Arco de la Villa, and of course the labyrinthic layout of its streets. Aside from its Nasrid jewels we recommend visiting the parish church of Nuestra Señora de la Antigua and the monument to el Sagrado Corazón de Jesús.
---
4. Visit Olvera
Olvera is one of the most iconic villages of the Serranía de Cádiz, and there is no wonder why. Located on the top a hill, the whiteness of its houses and the surrounding hill packed with olive trees make of this town an absolute Andalusian beauty. Putting aside its unbeatable views, this little town offers so good visits to the tourist like the old fortress of Muslim origin which was later renovated by the Christians, and the wonderful neoclassical church of La Encarnación. All of these offer a postcard image.
Thankfully Olvera has a motorhome area with 4 parking spots and a fee of 7€ which includes: Overnight stay, change of water and electricity.
Google Maps. GPS COORDINATES:
36.94167 / -5.25083
N 36º 56′ 30» / W 05º 15′ 03»
---
5. Visit El Gastor
El Gastor is known as the balcony of the White Villages, and as you may have guessed it is due to the extraordinary views that one can experience throughout the city. For those of you who like speleology, this village was made for you, since with the caves of Fariña and El Susto offer some amazing experiences, if you prefer other types of activities we recommend going on a hike through the Tajo de Algarín or las Grajas. As you can see this town was made for those who want to enjoy nature to the fullest.
---
6. Visit Algodonales
Protected by the Sierra de Líjar we find the charming white village of Algodonales, a town full of orange trees and surrounded by the murmur of its twelve fountains. Putting aside the lovely atmosphere that this place has to offer, we recommend visiting the prehistoric sites of Cueva Santa, Chamusquina, Castillejo, and Cerro de la Botinera, if you prefer something less archeological the parish church of Santa Ana will be perfect.
Algodonales has its free motorhome area with a total of 80 parking spots. The maximum authorized stay is 72 hours, and it's open from the 1st of September to the 30th of June-
Google Maps. GPS COORDINATES:
36.87389 / -5.41
N 36º 52′ 26» / W 05º 24′ 36»
---
7. Visit Zahara de la Sierra
It is almost impossible to not see Zahara de la Sierra. Located between Ronda and Grazalema on a stone crag crowned by its 13th-century tower, and bathed by a bam of turquoise waters, Zahara de la Sierra is one of those villages that will get stuck in your memory forever. Its Muslim origins gave this little town every characteristic of the Muslim medieval towns of Andalucía. So if you want to experience the traditions of this side of Andalucía while been surrounded by wonderful nature Zahara de la Sierra was made for you.
---
8. Visit Puerto Serrano
Traditional orange houses surrounded by orange trees welcome every visitor to Puerto Serrano, a town mostly know by its numerous archaeological sites. Some of the most famous areas: Fuente de Ramos, El Almendral, the Roman settlement of Cerro Castelar, and Los Marciagos. Additionally, you can always visit the neighboring village of Pozo Amargo, and use the Vía Verde de la Sierra for some hiking, cycling, or even horse riding.
You can get some rest in the Old Train station that nowadays has been converted into the local motorhome parking area.
Google Maps. GPS COORDINATES:
36.92444 / -5.55556
N 36º 55′ 28» / W 05º 33′ 20»
---
9. Visit Bornos
Bornos is one of the most diversified towns of Cádiz. Its old town has been declared a Site of Cultural Interest, making the city a must in our tour. So when you find yourself wandering throughout its white streets you cannot miss the church of Santo Domingo de Guzmán, the monastery of Santa María del Rosario, and of course the Palacio de Los Ribera, a renaissance building which was built in the 16th century in the old medieval tower of Fontanar.
Spending the night in Bornos is easy, there is a parking area in the pier, that has a maximum authorized stay of 72 hours, and remember that deploying any camping elements is strictly forbidden.
Google Maps. GPS COORDINATES:
36.80861 / -5.74111
N 36º 48′ 31» / W 05º 44′ 28»
---
10. Visit Espera
Espera has been inhabited since the early beginnings, the Esperilla archaeological site is a good witness of this since it holds vestiges that date back more than 3,000 years. However, this town has much more to offer than just the Esperilla Site, some of the elements you cannot miss are the Fatetar Castle, the remains of the city walls, or the hermitage of Santiago. As a bonus point, this city is located only 7 kilometers apart from the ancient Roman city of Carissa Aurelia, which has been declared as a Site of Cultural Interest.
---
11. Visit Arcos de la Frontera
Arcos de la Frontera is a well-known city and there is no wonder why. Sitting of a spectacular stone crag, this picturesque Cádiz village reminds the visitors of its Arab heritage with every single street, corner, and square. With an old town that has been declared a Site of Cultural Interest, its towers, churches, and amazing viewpoints are some of the countless attractions that this town offers. So, open your eye because in this town every little detail if full of history and worth admiring.
If you want to visit Arcos de la Frontera you can park in its motorhome area, which has 10 parking spots and it free.
Google Maps. GPS COORDINATES:
36.75 / -5.815
N 36º 45′ 00» / W 05º 48′ 54»
---
12. Visit Algar
Located between the natural parks of Sierra de Grazalema and Los Alcornocales, this place has been inhabited since the Neolithic, one example of this is the archaeological site of Cueva de la Dehesilla. Hiking on the Tajo del Águila, canoeing on the Majaceite River, or enjoying the wonderful beach of Gaudalcacín reservoir, make of Algar the ultimate sports lover heaven. Are you going to miss it?
---
13. Visit El Bosque
In the heart of the Sierra de Albarracín, next to the Majaceite river and surrounded by valleys, the visitor is instantly welcome by the splendid manor house of the Dukes of Arcos de la Frontera, white streets full of flowers and fountains. When visiting this small village one cannot miss the parish church of Nuestra Señora de Guadalupe, the Ducal Palace, the hermitage del Calvario, and its unique bullring.
When you thought that things could not get any better, just let me tell you that that you can spend the night in El Bosque in its free motorhome area, which authorized a maximum stay of 48 hours, and has a water change spot.
Google Maps. GPS COORDINATES:
36.75778 / -5.51028
N 36º 45′ 28» / W 05º 30′ 37»
---
14. Visit Ubrique
Ubrique is a household name thanks to its traditional leather crafting methods. However, the town has much more to offer, located in between the Sierras de Ubrique and Grazalema, the visitor will find a town full of charms, so when visiting this city one cannot forget the old baroque Capuchin convent, the church of San Antonio San Juan de Letrán, the Muslim fortress of Cardela, the castle of Fátima, and of course it's leather Museum.
Spending the night in Ubrique is easy, you just need to go to the local motorhome area, which has 10 parking spots, a maximum authorized stay of 72 hours, and just remember that deploying any camping elements is strictly forbidden.
Google Maps. GPS COORDINATES:
36.67056 / -5.44972
N 36º 40′ 14» / W 05º 26′ 59»
---
15. Visit Grazalema
What a better way of ending our route through the White Villages of Cádiz, than by visiting Gazalema. This little town that merges perfectly into the Natural Park of Sierra de Grazalema, has an urban area that has been declared a Site of Cultural Interest, and once you reach the city there is no wonder why. In addition to its spectacular viewpoints, and white houses, Grazalema offers its visitors with an amazing tradition of crafts, monuments like the church of Nuestra Señora de la Aurora, and a passion for sustainable tourism practices. We cannot think of a better way of ending our motorhome trip.
We sincerely hope that you enjoyed our posts and that we have inspired you to go and discover what the beautiful region of Cádiz has to offer. As always from Vicente Velasco Insurance Brokerage we remain you to drive safely and enjoy the ride.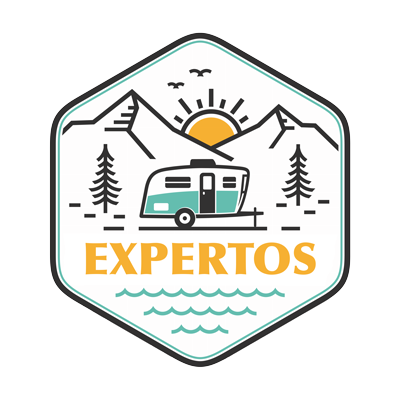 Has llegado a Vicente Velasco correduría de Seguros, especialistas en seguros de autocaravanas, caravanas o campers desde hace más de 20 años.
Trabajamos con las mejores compañías para dar los mejores precios y coberturas que más se adaptan a ti.
Etiquetas: alcala del valle by motorhome, alcala del valle in motorhome, algar by motorhome, algodonales by motorhome, algodonales in motorhome, arcos de la frontera by motorhome, arcos de la frontera in motorhome, bornos by motorhome, bornos in motorhome, discover cadiz in motorhome, el bosque by motorhome, el bosque in motorhome, el gastor by motorhome, el gastor in motorhome, espera by motorhome, espera in motorhome, grazalema by motorhome, grazalema in motorhome, liberty motorhome insurance, los pueblos blancos by motorhome, motorhome areas in cadiz, motorhome areas in los pueblos blancos, motorhome insurance company, motorhome overnight stay in grazalema, motorhome overnight stay in olvera, motorhome route through los pueblos blancos, olvera by motorhome, olvera in motorhome, puerto serrano by motorhome, puerto serrano in motorhome, route through los pueblos blancos, setenil de las bodegas by motorhome, setenil de las bodegas in motorhome, torre alhaquime by motorhome, torre alhaquime in motorhome, traveling cadiz with your motorhome, ubrique by motorhome, ubrique in motorhome, White Villages in motorhome, zahara de la sierra by motorhome, zahara de la sierra in motorhome