Autumn is a magical season, the trees are filled with ocher and reddish colors, the wind starts to blow a little more, and there is nothing better than a warm cup of coffee to enjoy the coziness of this new weather. Throughout these months some places get a special charm, so get ready to discover the best villages to get lost this autumn with your motorhome.
This beauty is located in La Rioja Alta, more specifically in the Hara region, and around the rivers of Aguanaval and Ea. With its pointed arches and city walls, Sajazarra is the perfect example of a medieval village. If you decide to visit this lovely place we cannot recommend enough its impressive castle-palace. This building was constructed between the 15th and 16th centuries, and to this day remains in perfect condition of preservation. Once you are done with the visit to the castle-palace, you should take a walk through town, since you will be amazed by some of its constructions, like the parish church of Santa María de la Asunción, which dates back to the year 1171 and has the peculiarity of having a balcony on its tower, also going for a walk along the river is the perfect excuse to experience the autumn feeling.
Visiting Sajazarra this autumn with your motorhome has never been easier. You can spend the night in the local motorhome area which has 10 parking spots and it is free of charge, just remember that the maximum authorized stay is 72 hours and that deploying any camping elements is forbidden.
Google Maps. GPS COORDINATES:
42.58667 / -2.9575
N 42º 35′ 12» / W 02º 57′ 27»
Park and visit Baeza (Jaén, Andalucía)
Full of monuments, traditions, and life Andalucía is one of the most magical regions in Spain, however, due to the high standards that this part of Spain has accustomed us, some of its smaller towns can go unnoticed. In this case today we wanted to tell you about the charming town of Baeza, which has been declared a World Heritage Site by UNESCO. In this city, the churches, palaces, manor houses, porticoes, towers, and fountains seem to be taken out directly from a fairy tale. However, the absolute musts are the Plaza de Santa María, the Cathedral of la Natividad de Nuestra Señora (which was built on an old mosque), the seminary of San Felipe Neri, the fountain of Santa María, the church of Santa Cruz, and the palace of Jabalquinto. As you can see the list is long, but in a city like Baeza, it is almost impossible to narrow it down any more. Once you have visited all the amazing places that this town has to offer, you cannot continue your itinerary without seeing its amazing surroundings, a see of olive trees extent to the infinity and remind the visitor the importance of the olive oil for its region, so we highly recommend visiting an "almazara" (oil press factory).
You can enjoy the autumn with your motorhome in the lovely city of Baeza by spending the night in the local motorhome area (located only 600 meters away from the city center).
Google Maps. GPS COORDINATES:
37.99694 / -3.45917
N 37º 59′ 49» / W 03º 27′ 33»
In the border with Navarra and surrounded by its spectacular city walls, this town is the birthplace of the king Fernando El Católico, and let us tell you that the city leaves to the expectations of being the place of birth of probable our most well-known king. Its historic center has the declaration of a Historic-Artistic Complex, and there is no wonder why. Once you start walking around its cobbled streets you will be surrounded by manor houses with gothic and renaissance architecture, that will eventually lead you to the mandatory visits of the church of San Esteban and the castle of Ramiro II, and the Palace of Sada. As you can see this place is full of history and traditions, but it has much more to offer to its visitors. Surrounded by natural parks like la comarca de las 5 villas, las Bárcenas Reales, or la Sierra de Santo Domingo this place is truly a treat for its visitors.
You will be able to spend the night in the motorhome area of Sos Del Rey Católico which is located 700 meters from the city center, has 10 parking spots, and a fee of 5€ per night and water change. The maximum authorized stay is 48 hours.
Google Maps. GPS COORDINATES:
42.49111 / -1.21389
N 42º 29′ 28» / W 01º 12′ 50»
Park and visit Sepúlveda (Segovia, Castilla y León)
The Iron Age, Rome, Visigothic culture, Muslim rule, and the Middle Ages have left indelible marks in this Segovian municipality. The visitor will be glad to discover that Sepúlveda is one of the centers of the Natural Parl Hoces del Río Duratón. In this protected space we can find three environments: In the upper part, forests of junipers and junipers; The bottom of the canyon is occupied by willows, poplars, and alders; Finally, the vertical walls of the ravines support very peculiar vegetation adapted to the rocks. However, the incredible nature offered by this Natural Park is not the only thing that this part of Spain can offer, the visitor can visit the hermitage of San Frutos and the ruins of the monasteries of Nuestra Señora de la Hoz. Furthermore, of these spectacular surroundings, Sepúlveda's city center has been declared a Historic-Artistic Site. Here you can admire the first Romanesque church built in the province, the Iglesia de El Salvador, the 12th century, or the sanctuary of Santa María de la Peña.
With a free motorhome área of 7 spots, visiting Sepúlveda has never been easier.
Google Maps. GPS COORDINATES:
41.29889 / -3.74528
N 41º 17′ 56» / W 03º 44′ 43»
Park and visit Combarro (Pontevedra, Galicia)
This small village in the Rías Baixas, has been declared a Place of Cultural Interest, and is a perfect representative of three architectural elements in Galicia: «Hórreos» (raised granaries), to see them you only need to go to the seaside; «Casa marineras» (sailor houses), which with their narrow arcades and balconies, they represent a true example of traditional architecture; Crossroads, usually located in squares or street crossing, they are famous because they have the peculiarity that the ones with a figure of a Virgin are always facing the sea, while the ones with a Christ to land.
You can spend the night in the Poio motorhome area (just 10 minutes away from Combarro), which has 10 free parking slots, and a maximum authorized stay of 72 hours. Deploying camping elements is not allowed.
Google Maps. GPS COORDINATES:
42.43778 / -8.69417
N 42º 26′ 16» / W 08º 41′ 39»
With these 5 villages, we are sure that you will be able to experience and enjoy the wonders of autumn with your motorhome to its fullest.
If you want to enjoy the autumn with your motorhome, remember than in Vicente Velasco Seguros we have been experts in the motorhome sector for more than 20 years, and we will be glad to help you.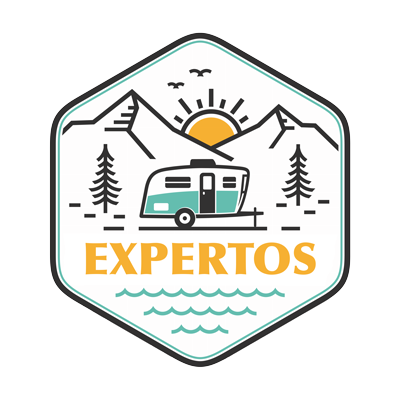 Has llegado a Vicente Velasco correduría de Seguros, especialistas en seguros de autocaravanas, caravanas o campers desde hace más de 20 años.
Trabajamos con las mejores compañías para dar los mejores precios y coberturas que más se adaptan a ti.