The freedom that we get by traveling with our motorhomes is an addictive feeling that once you try it you can never come back. As a result of this, today we bring you the best overnight locations to try at least once in your life. So, keep reading if you want to have the experience of a lifetime while traveling with your motorhome.
Overnight stay in Arenas Negras (Tenerife)
Spending the night in the recreational area of Arenas Negras is a total must. Located in the middle of a forest, its main attraction is the incredible volcanic landscape that can be found by just walking 10 minutes.
By staying in this area you should take advantage of its perfect, and go for the hike that connects La Montañeta with Arenas Negras. Throughout this journey of approximately 3 hours, you will be able to see spectacular panoramic views of this national park, as well as the Llano de Maja.
GPS COORDINATES: 28°19'56.0″N 16°45'29.7″W // 28.332233, -16.758244
Overnight stay in Peñón del Cuervo (Málaga)
The second location in our list is the Peñon del Cuervo a protected area in which its main attraction the beach is divided into two by the "Peñón" giving it a magical feeling specially during sunset or sunrise.
You will be able to park on the BBQ zone that is located just 50 meters from the sea.
GPS COORDINATES : 36° 42′ 47″ N, 4° 20′ 6″ W // 36.713056°, -4.335°
Overnight stay in La Mussara (Tarragona)
La Mussara is an inhabited village that is located at 1,000 meters of altitude and even though it has a halo of mystery, it offers to its visitors a multitude of hiking possibilities. So if you like trekking and spooky histories La Mussara was made for you. If you want to expend the night and explore the area in more detail you can always park next to the ruins of the Sant Salvador church.
GPS COORDINATES: 41°15′08″N 1°01′42″E
Overnight stay in Ágreda (Soria)
Ágreda is commonly known as the Villa of the Three Cultures, this is the result of multicultural heritage that is perfectly represented on the 10th-century Arab wall, the beautiful streets of the Jewish quarter, and its Christian. So, just be walking throughout the streets of this town declared Asset of Historic Interest, the visitor will be transported to other times. Addition to its incredibly rich history and architecture the town offer and excellent cuisine, and a multitude of hiking trails.
If you want to spend the night in Ágreda, you can always go to its motorhome area, which has a total of 50 parking spots, and it's free of use.
GPS COORDINATES: 41.84667 , -1.93167 // N 41º 50′ 48» , W 01º 55′ 54»
Overnight stay in the Darnius reservoir (Girona)
We could not finish this post about the best overnight locations without talking about Darnius. Because when the visitor approaches this reservoir it is immediately welcomed by such a beautiful landscapes. Not in vain this place is well-known for its incredible panoramic views, natural resources, and crystal-clear waters every visitor happy.
You will be able to spend the night next to the lake and wake up with some amazing views.
GPS COORDINATES: 42°21'10.5″ , N 2°49'27.1″E // 42.352925, 2.824192
With this post we will like to remind you that Spain is a beautiful country which is full of spectacular overnight locations, that would make any motorhome owner happy. So if you have been in them before let us know your opinion in the comments.
If you are a motorhome addict like us, remember that in Vicente Velasco Insurance Brokerage we are always posting the latest news of the sector, and the best routes, so that you can enjoy your motorhome life to the fullest.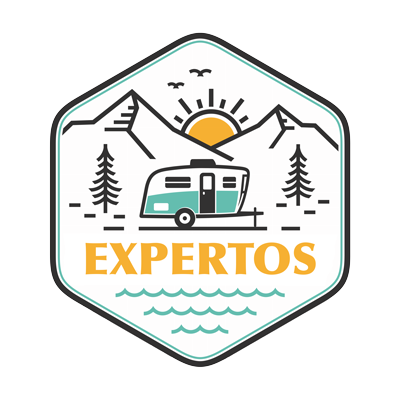 Has llegado a Vicente Velasco correduría de Seguros, especialistas en seguros de autocaravanas, caravanas o campers desde hace más de 20 años.
Trabajamos con las mejores compañías para dar los mejores precios y coberturas que más se adaptan a ti.