Although its landscapes and coast are of a breathtaking beauty, Galicia has much more to offer to its visitors.
Traveling across this region means wandering through forests, rivers, and discovering roads that end in villages that are full of charm. For these reasons and much more enjoying Galicia is always easy. So, in this post we present to you 6 towns that seem to be frozen in time and that immediately take you to the Middle Ages. Are you ready to explore Galicia with your motorhome?
The most beautiful towns in Galicia by motorhome
Park and visit Santiago de Compostela
Before discovering the little villages that will transport you to the Middle Ages, we need to make a stop on what we consider the star of this trip, Santiago de Compostela.
By reaching the Plaza del Obradoiro and accessing the impressive cathedral you can hear the nervous steps of the pilgrims that come to the realization that their journeys comes to an end. However, this city has much more to offer than just Saint Santiago's tomb, in its historic center you can found a busting food market, the baroque Casa del Cabildo or the neoclassical Raxoi Pazo. Of course, you can also discover numerous places of religious worship such as: The San Martiño Pinario monastery, collegiate churches, and convents. Another option for those who have a little more of time, is taking a stroll through the Alameda Park, and admire the whole city from its viewpoint.
You can enjoy the beautiful city of Santiago by staying in the Salgueriños of Santiago de Compostela motorhome area, and taking the bus line 1 which will lead you straight to the city center. The area has a rate of 12€ per night and a total of 80 parking spots. If you need to change water you can do it by an additional price of 3€.
Google Maps. GPS COORDINATES:
42.89556 / -8.53167
N 42º 53′ 44» / W 08º 31′ 54»
Park and visit Ponte Maceira
Do you want to visit a beautiful town that has been frozen in time? Them Ponte Maceira was made for you.
At both sides of the river you can find several manor houses that stand out for the use of traditional masonry techniques. However, the true gems of this village are the expectacular 12th century medieval bridge, the chapel and the Pazo. So by walking through this place, you will be able to understand the true essence of Galicia, since its charming cobbled streets, surrounding forests, and traditional architecture will bring you the tranquility and serenity that one can only achieve on the countryside.
You can spend the night in the Negreira motorhome area (just 10 minutes ways), which is free and is located next to the Civil Guard barracks.
Google Maps. GPS COORDINATES:
42.91194 / -8.73333
N 42º 54′ 43» / W 08º 43′ 60»
Park and visit Combarro
This small village in the Rías Baixas, has been declared Place of Cultural Interest, and is a perfect representative of three architectural elements in Galicia: «Hórreos» (raised granaries), to see them you only need to go to the seaside; «Casa marineras» (sailor houses), which with their narrow arcades and balconies, they represent a true example of traditional architecture; Crossroads, usually located in squares or street crossing, they are famous becuase they have the peculiarity that the ones with a figure of a Virgin are always facing the sea, while the ones with a Christ to land.
You can spend the night in the Poio motorhome area (just 10 minutes away from Combarro), which has 10 free parking slots, and amaximum authorized stay of 72 hours. Deploying camping elements is not allowed.
Google Maps. GPS COORDINATES:
42.43778 / -8.69417
N 42º 26′ 16» / W 08º 41′ 39»
Park and visit Tui
Tui has one of the most beautiful cathedrals in Galicia, Santa María de Tui. The temple stands on a hill from which we can see both sides of the river Miño and even part of the Portuguese city of Valença de Minho.
In this municipality the Miño river reigns, but nature lovers will also have to make a stop in theMonte Aloia Natural Park, since in here they can find vestiges of the first civilizations to occupy these territories. In addition, the town has the remains of the medieval wall that, as experts state, is as old as the one in Lugo.
You can spend the night in th eTui motorhome area, which has 3 free parking spots, and a maximum authorized stay of 48 hours, be aware that deploying camping elements is not allowed.
Google Maps. GPS COORDINATES:
42.04333 / -8.64639
N 42º 02′ 36» / W 08º 38′ 47»
Park and visit Allariz
Allariz is like love at first sight. Following the course of the river Arnoia and through the rivr walk of La Alameda, you can see the Roman bridge that is perserved in perfect condition. On the other side, the church of Santa María de Vilanova welcomes us to the beautiful cobbled streets of the old town, in which you can find Palaces, granite houses, the Pazo del Juzgado or the Castro Ojeda tower. By wandering through its streets you can see a repertoire of architectural styles: Gothic, Romanesque, and even Pre-Romanesque. The sanctuary of Santa Mariña de Augas Santas or the collegiate church of Xunqueira de Ambía are worth visiting.
Almost without realizing it, we reach A Barreira, a part of the city in which the stone gives way to the greenery. In here you will be able to see the Caaveiro fountain, and the monumental Santa Clara monastery, which is next to the church of San Benito.
You can spend the night in the motorhome area of Xinzo de Limia (about 20 minutes from Allariz), which has 20 spots and is free.
Google Maps. GPS COORDINATES:
42.06222 / -7.71944
N 42º 03′ 44» / W 07º 43′ 10»
Park and visit O Cebreiro
The gateway to Galicia from the Leonese Bierzo, O Cebreiro has the highest altitude in all Galicia, and usually offers impressive sights in winter.
This village serves as the perfect starting point for visiting the remote, and ancestral region of Os Ancares, which is well-known by its pre-Romanesque circular houses with a thatched roof, which are locally known as «pallozas».
You can spend the night in the As Noigas motorhome area (less than 20 minutes from O Cebreiro), which has 6 parking slots and is free.
Google Maps. GPS COORDINATES:
42.81028 / -7.10722
N 42º 48′ 37» / W 07º 06′ 26»
Park and visit Mondoñedo
The last destination of this itinerary through Galicia is Mondoñedo. The history of this place goes back a thousand years ago, and since its origins this place has been in constant change. Surrounding the cathedral, you will find sobbled streets, «hórreos», crossroads, and much more that makes visiting the town worth it.
You can spend the night in the Mondoñedo motorhome area, which has 10 parking spots and is free. The maximum authorized stay is 48 hours, anc deploying any camping elements is forbiden.
Google Maps. GPS COORDINATES:
43.42778 / -7.37028
N 43º 25′ 40» / W 07º 22′ 13»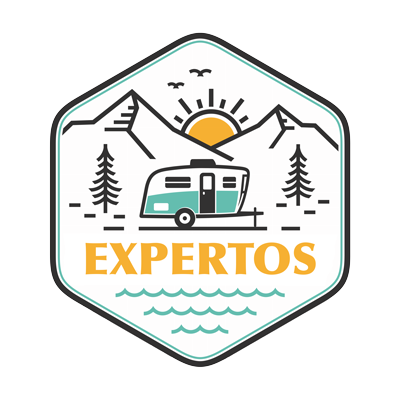 Has llegado a Vicente Velasco correduría de Seguros, especialistas en seguros de autocaravanas, caravanas o campers desde hace más de 20 años.
Trabajamos con las mejores compañías para dar los mejores precios y coberturas que más se adaptan a ti.