If you prefer to leave the adventures with your home on wheels for the sunny summer days, this post is for you. Because even though the RV maintenance is similar in some ways to our car, our motorhomes require a few extra steps. Therefore, if you want to keep it in the best possible shape, keeps reading to know the best maintenance tips for motorhomes which are going to be idle for a long time.
Maintenance tips for motorhomes which are going to be idle
Empty the water tank: Before storing the vehicle, make sure that there are no traces of water. By doing so you will be able to avoid any possible damage derived from humidity or frost.

Disconnect the gas and electricity whenever the motorhome is not going to be used.
Inflate the wheels properly: They should be left well inflated to support the full weight of the motorhome.
Disconnect the battery terminals: By doing so you preven them from discharging little by little during the time you are not using the motorhome.
Empty the W.C.: If you are not going to use the motorhome for a long time, it is best to empty the grey and black water tanks, and then make sure they get a thorough clean. Be doing this you will avoid any bad smells. If you have any questions regarding this topic, go check our guide about holding tanks.
Avoid humidity: Check that all windows, skylight, or smoke vents are closed to prevent water from entering. If you want to go the extra mile, we recommend getting a dehumidifier to control water condensation levels.
Anti-theft systems: This is essential if you are going to park the motorhome on the street. However, being that parking on the street is the cheapest option, but not the safest, a good alternative is to leave the vehicle in a parking/storage that is well surveilled.
Regular visits: If you decide to take anything from this post, please let this tip be the one. Because by doing monthly visits, you are going to be able to check if everything is in order, and it will take you less than 10 minutes.
Of course, the best way of making sure that your motorhome is protected is good insurance. Therefore remember that in Vicente Velasco Seguros we have been experts in the motorhome sector for more than 20 years. So we will be glad to help you with any questions.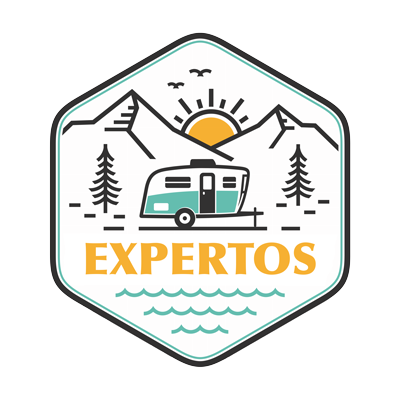 Has llegado a Vicente Velasco correduría de Seguros, especialistas en seguros de autocaravanas, caravanas o campers desde hace más de 20 años.
Trabajamos con las mejores compañías para dar los mejores precios y coberturas que más se adaptan a ti.