Winter is coming, and even though mobility has been reduced, the first snows are starting to cover our roads. Despite this, many of us motorhome lovers, are still planning to enjoy every second of the remaining year with our motorhomes. However, when we are driving in worse weather conditions, some precautions must be taken into account. So, go grab a piece of paper and a pen, because today we bring you the best tips for driving in the snow.
General tips for driving in the snow with your motorhome/camper
Try to always have a full gas tank. So that in case you have to stay the night in a cold place you can turn on the heating without problems.
This one is extremely important, reduce your speed, leave a bigger security distance, and avoid any sudden movements.
Before turning on the heating, you should check that there aren't any big amounts of snow on the roof that could be clogging the heater vent.
Tips for your holding tanks
Keep your holding tanks from freezing. Usually, the holding tanks in our motorhomes are completely exposed to the elements, and this can create a problem since they are not properly insulated. That's why we recommend the following solutions:

Antifreeze: Pour some antifreeze in the grey and black water tanks to keep them from freezing up.
Install some heated tank pads.
When dumping your tanks, make sure that both valves are closed and also only dump when they are full.
Use the skirting method to reduce the amount of heat that will escape from your motorhome underbelly. If you are in a tight spot, you can always use snow, because eventhough it may seem extrange, but it is an amazing insulator.
When it comes to your fresh water tank, the antifreeze solution is not an option so we have the following tips: First of all, keep the tank full, since a larger quantity of water will be less likely to freeze; Second, don't leave your water hose attached to any water connection since contents will freeze. However, if in the end you still end up with a frozen hose you can always use a hairdryer to soften them up.
Tips for snow chains
When it comes to choosing the correct snow chains you should be aware that there are several types: Spider Spike Chains, Textile Chains, and of course the traditional steel chains. Now that we have a run down through the different types of chains, we can identify which is the best alternative for us, and in this case, a key determinant is the use frequency. Because if you are going to be installing and removing your tire chains constantly, easy installation is probably a top priority for you, so keep this in mind. Additionally, if you are planning on going on a trip where winter conditions are harsh, maybe the best solution will be just using winter tires instead of snow chains.
As always in Vicente Velasco Insurance Brokerage we hope you enjoyed these tips, and don't forget to let us know your opinions in the comments, and share this article in your social media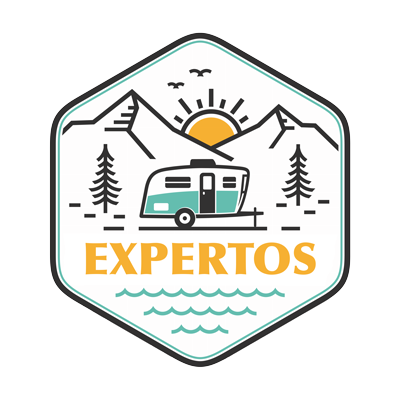 Has llegado a Vicente Velasco correduría de Seguros, especialistas en seguros de autocaravanas, caravanas o campers desde hace más de 20 años.
Trabajamos con las mejores compañías para dar los mejores precios y coberturas que más se adaptan a ti.