Spectacular cliffs and sheltered beaches that are surrounded by the wild nature of its mountains, this and much more is what the visitor can expect when traveling across the Cantábrico. Therefore, when traveling across the Northern regions of Spain we advocate for a more relaxed approach. To do so we propose you the best motorhome areas in the Cantábrico with the calmness that it deserves. So, pack up and let the adventure commence!
Motorhome areas on the Galician coast
This fishing village has been inhabited since ancient times. As a consequence, its visitors are surrounded by pre-Romanesque monuments like the Basílica of San Martiño, which to this day is one of the oldest cathedrals in Spain. However, when we think about Foz, what it first comes to mind its long whale hunting tradition, which can be seen in the local port, which has been able to shelter the fishing boats since antiquity. In addition to the wonderful attractions of this village, the visitor can delight itself by visiting the beaches of A Rapadoira, Peizás, Pampillosa, or Arealonga. Another good option is going for a hike near the Frouxeirá, or visiting the fortress of Mariscal Pardo de Cela.
You can spend the night in the Camper Park Atalaia, which has 20 parking spots, and fee for overnight stay and water change of 20 €. The area is open from the 1st of February until the 31st of December.
Google Maps. GPS COORDINATES:
43.57944 / -7.27389
N 43º 34′ 46» / W 07º 16′ 26»
Motorhome areas on the Asturian coast
Park and visit Tapia de Casariego
Tapia de Casariego is one of the most well-known fishing villages in Asturias. When visiting this place, you cannot miss its beautiful port, the walk that goes to the local lighthouse, the neighborhoods of San Sebastián and San Blás, or the viewpoint of La Guardia. In addition to these experiences, we also recommend visiting La Rula, and seeing the live fish auctions.
Thankfully for us, Tapia de Casariego has a motorhome area with 20 parking spots and an overnight stay and water change fee of 4€. In addition to this just remember that its máximum authorized stay is 48 hours and that deploying any camping elements is strictly forbidden.
Google Maps. GPS COORDINATES:
43.56611 / -6.94583
N 43º 33′ 58» / W 06º 56′ 45»
Park and visit Ribadesella
If you decide to visit Ribadesella the first week of August you will be surprised by the famous Descenso Internacional del Sella, which is locally known as Les Piragües, as consists of an International canoeing competition with more 90 years of tradition. However, Ribadesella has much more to offer, its old neighborhood has been declared Site of Cultural Interest, and just be taking a short stroll through town you will see why. Besides this, you cannot leave this village without visiting the prehistoric caves of Tito Bustillo, which have been declared a World Heritage Site by the UNESCO, or seeing the magnificent panoramic views that the hermitage of la Virgen de la Guía has to offer.
Ribadesella's motorhome area has 5 parking spots and is free. Nevertheless, remember that the maximum authorized stay is 48 hours and that deploying any camping elements is not allowed.
Google Maps. GPS COORDINATES:
43.46028 / -5.05417
N 43º 27′ 37» / W 05º 03′ 15»
Motorhome areas on the Cantabrian coast
The strongest point of this picturesque village on the eastern coast of Cantabria is its location. Situated halfway between Santillana del Mar and Comillas, the visitor will be able to enjoy a wonderful natural environment, while having the opportunity of visiting some of the best villages on Cantabria.
The visitor can spend the night in the motorhome area of Las Hazas, which has 25 parking spots, and an overnight and water change fee of 9 €. Also, remember that the maximum authorized stay is 72 hours.
Google Maps. GPS COORDINATES:
43.38889 / -4.21
N 43º 23′ 20» / W 04º 12′ 36»
Motorhome areas on the coast of the Basque Country
When the visitor sees the end of Lea's river it will be amazed by the golden beaches of Isuntza and Karraspi, and the uninhabited island of San Nicolás which can be reached by foot when there is low tide. Although we could spend countless hours exploring the natural surroundings of Lekeitio, we cannot forget about this wonderful town. The hermitage of Santa Catalina, the palaces of Ozangoiti, Uribarri, and Abaroa, or the basilic of La Asunción de Santa María, represent some of the beautiful surprises that the tourists can expect when visiting Lekeitio.
Lekeitio has its own motorhome area which has 26 parking spots and a fee of 3 € that includes water change and overnight stay.
Google Maps. GPS COORDINATES:
43.35833 / -2.50722
N 43º 21′ 30» / W 02º 30′ 26»
From Vicente Velasco Insurance Brokerage we hope that you have enjoyed reading this post, and that we have inspired you to discover the wonderful North of Spain, by staying on the best motorhome areas in the Cantábrico.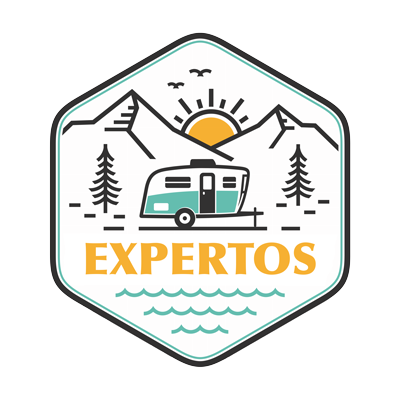 Has llegado a Vicente Velasco correduría de Seguros, especialistas en seguros de autocaravanas, caravanas o campers desde hace más de 20 años.
Trabajamos con las mejores compañías para dar los mejores precios y coberturas que más se adaptan a ti.