When the temperature starts to drop, and bad weather makes its appearance, the first question that comes to mind is if we should change our current tires for their winter version. The answer to this question will depend on several elements. So, if you want to know if you should put some winter wheels keep reading.
Winter wheels for motorhomes
If putting tire chains in any vehicle can be a hard and complex process, imagine how hard it will be with a motorhome. This is when winter tires come to the rescue. Because even though we associate its use with roads full of snow, their benefits can be found even in the absence of snow. This is because when temperatures drop, the winter wheels can maintain grip and traction on slippery terrain, thus ensuring a safe driving experience.
How to use the winter wheels?
It is recommended to change all four wheels, by doing this we are avoiding the unbalancing of the rear axle, and making sure that we enjoy an efficient drive. Additionally, experts advise changing the tires approximately every 6 years.
What wheels should I choose?
When the wheels in our vehicle are in poor condition that could translate into having serious problems on the road. Therefore, choosing the right wheels for our motorhome is key, and should not be overlooked.
Specific tires for your motorhome: In these cases, the manufacturers use the initials CP (camper, camping) to distinguish them from the rest. Also, if you see that it has the initial M+S this means that it is also prepared for winter conditions. Despite having the initial CP or M+S engraved you must be wondering what are the differences with a regular tire. First of all, they are prepared to support a larger amount of weight per axle, and secondly, they have more layers which directly translates into a bigger reinforcement.
Motorhome winter wheels: In this case, the materials used for their fabrication are designed to maintain their flexibility even at low temperatures. By doing so they can maintain a higher grip than in the case of any conventional tires. Additionally, their design patterns and studs make sure that the vehicle can maintain its traction in both snow and ice.
Now that you know everything about winter wheels, you are ready to enjoy your motorhome all year round. Lastly don't forget to drive safely and enjoy the journey.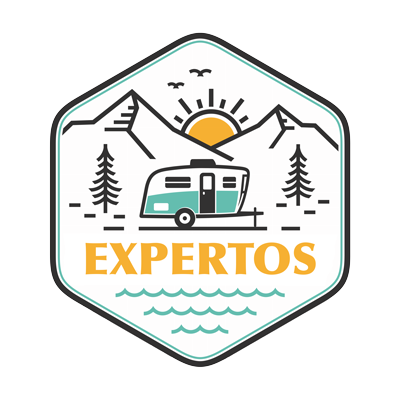 Has llegado a Vicente Velasco correduría de Seguros, especialistas en seguros de autocaravanas, caravanas o campers desde hace más de 20 años.
Trabajamos con las mejores compañías para dar los mejores precios y coberturas que más se adaptan a ti.