What a better way of enjoying the end of mobility restrictions than with a little trip to one of the most surreal landscapes in Spain. If you have previously visited Las Médulas, you will know what we are talking about. But for the rest of you, let us assure you that this man-made landscape will blow your mind.
Las Médulas: World Heritage Site and environmentally friendly tourism
The municipality of Carucedo is betting on motorhome tourism, and we cannot be any happier. In this little village of 80 habitants, they have decided to expand their current tourist offer, and start creating a motorhome parking with 150 spots and a daily fee of 3€ (we will keep you posted on any news).
How were Las Médulas made?
Do not be fooled by the incredible nature of Las Médulas. This martian landscape is the result of a mining technique known as "ruina montium". The technique was employed by the Romans and consisted in undermining the mountain with large quantities of water which would cause pressures large enough to fragment the rock. As a consequence of this, they have left us a landscape that resembles a Gruyère cheese.

What activities can we do while visiting Las Médulas?
Besides exploring this UNESCO World Heritage Site, we recommend visiting the near city of Ponferrada. This town is full of a rich history that will allow you to appreciate the past of the whole region, starting with the Romans, continuing with the Middle Ages and its Templar castle, and finishing in today's time with a visit to the Archaeological and Natural Sciences Museums.
Additionally is you enjoy going for hikes, there is an easy trekking trail of approximately 6km known as "Senda de las Vallinas" which will allow you to enjoy the local landscape, the caves of "La Encantada and La Cuevona", and the viewpoint of "Orellán".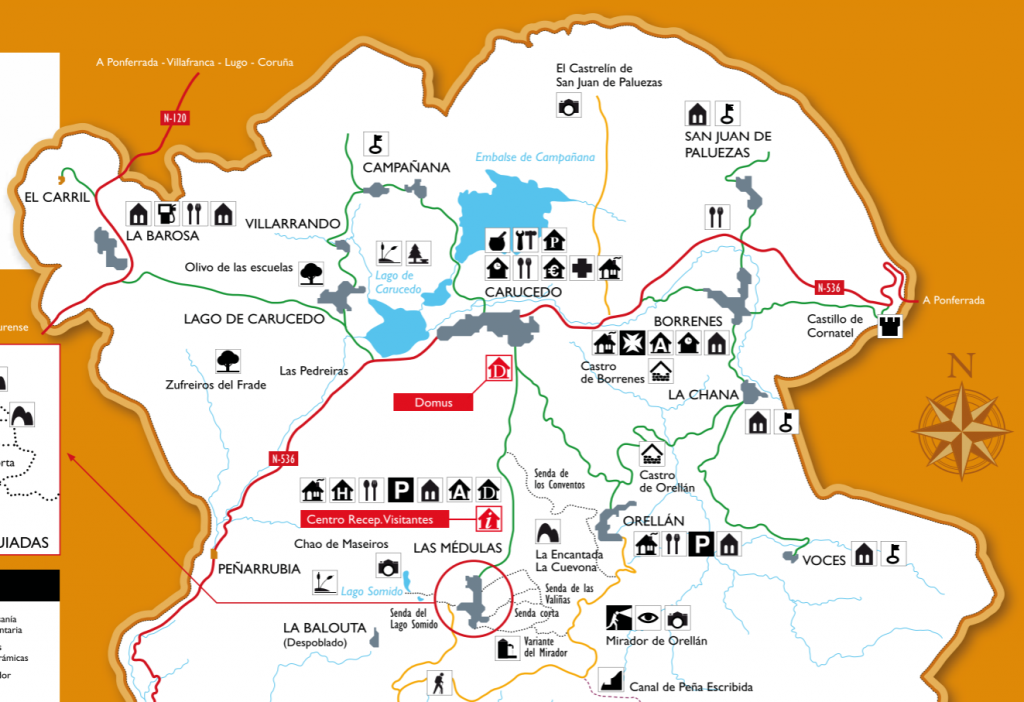 Where should you stay?
Luckily for us, Ponferrada has several options:
The first one, is to make use of the local motorhome area, which has a total of 10 parking spots and is only 500 meters away from the city center.
GPS COORDINATES: N 42º 32′ 35» / W 06º 35′ 12»
The second alternative is to make use of the Parking area of the Pilgrims Hostel, which is free. However, a little contribution to the Hostel will more than appreciated.
GPS COORDINATES: N 42°32'36.0″ / W 6°35'11.2″
The third, and final option is the area located in the Shell petrol station, which has a total of 50 spots and it's free.
GPS COORDINATES: N 42º 32′ 43» / W 06º 34′ 58»
As you can see this part of Spain does not get the kind of attention that more well-known areas of Spain might get. But the beauty of its landscapes and the warmth of its people for sure will make you fall in love with the region of El Bierzo. So now that we can travel again (always taking precautions) do not think it twice, and start packing. Fianlly, and as always if you enjoyed the post, let us know in the comments, and if you have any route requests, in Vicente Velasco Insurance Brokerage we will more than glad to hear them.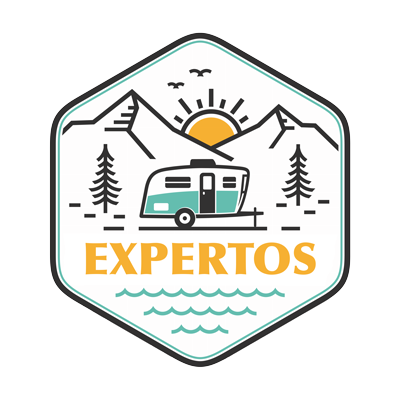 Has llegado a Vicente Velasco correduría de Seguros, especialistas en seguros de autocaravanas, caravanas o campers desde hace más de 20 años.
Trabajamos con las mejores compañías para dar los mejores precios y coberturas que más se adaptan a ti.