There are plenty of reasons why we are in love with our neighbor region, Galicia. Beautiful landscapes, sandy beaches, spectacular gastronomy, and amazing people. But if you love traveling with your motorhome, Galicia is a match in heaven. Therefore, today we bring you our top 5 places to enjoy some quiet time in this corner of Spain. So, let's go!


PERFECT LOCATIONS TO ENJOY GALICIA WITH YOUR MOTORHOME
When it comes to sightseeing with our campers or motorhome, we need to look for some special characteristics. As a result of this, today we are going to tell you some locations that motorhome users have highlighted throughout their stays in the beautiful region of Galicia.
AGRONOVO RECREATION AREA
This recreation area is located on the river Ulla and is extremely close to several trekking routes, like the route of San Xoán da Cove a route of low difficulty that is feasible for everyone. Additionally, nearby we have the Monte Pico Sacro, which is one of the most famous mountains in Galicia, in here one can visit the ruins of its old castle, the monastery of Carboeiro, or Pico Sacro Interpretation Center
If you are more interested in relaxing at the recreation area, you will be glad to hear that its use is free of charge and that it offers several amenities: A swimming area, toilets, and barbecue spaces. In addition to this, if you visit the area throughout July or August, on Saturdays and Sundays from 4:00 p.m. to 8:00 p.m. they have a canoe and boat rental service.
Web Page: Link
GPS COORDINATES: 42°45'17.7″N 8°24'30.4″W
FURELOS RECREATION AREA (CLOSE TO MELIDE)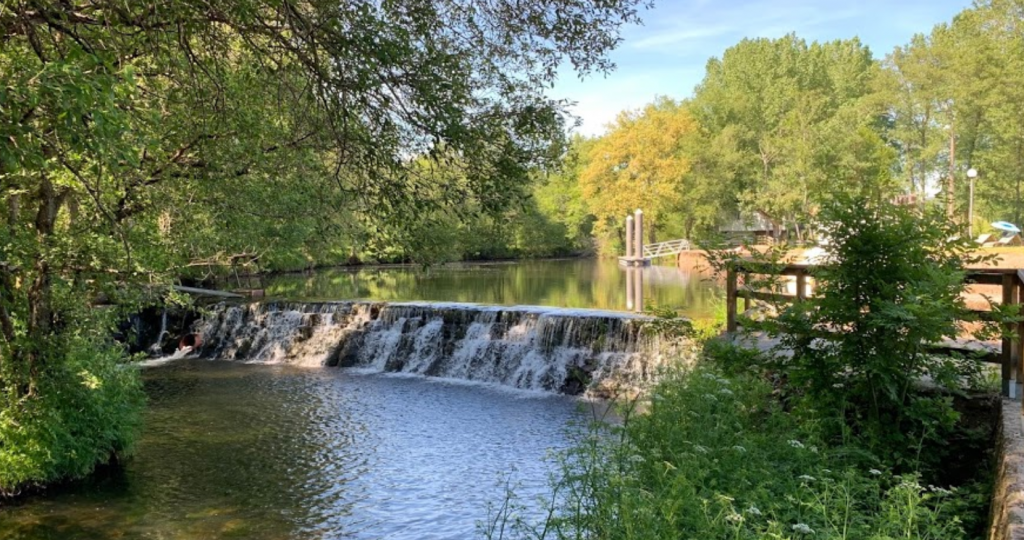 Close to the municipality of Melide, which is known for its dish of Pulpo a Feira (octopus) you will find the recreational area of Furelos. In this privileged natural environment, surrounded by the river and some swimming pools, you will be able to relax and enjoy the Galician summer.
Web Page: Link
GOOGLE MAPS: Link
If you want to sightsee, we recommend visiting the village of Melide, since it hides some beautiful gems, like the church of Santa María de Melide which was built during the 12th century, or its ethnographic museum.
MONTE PEDROSO RECREATION AREA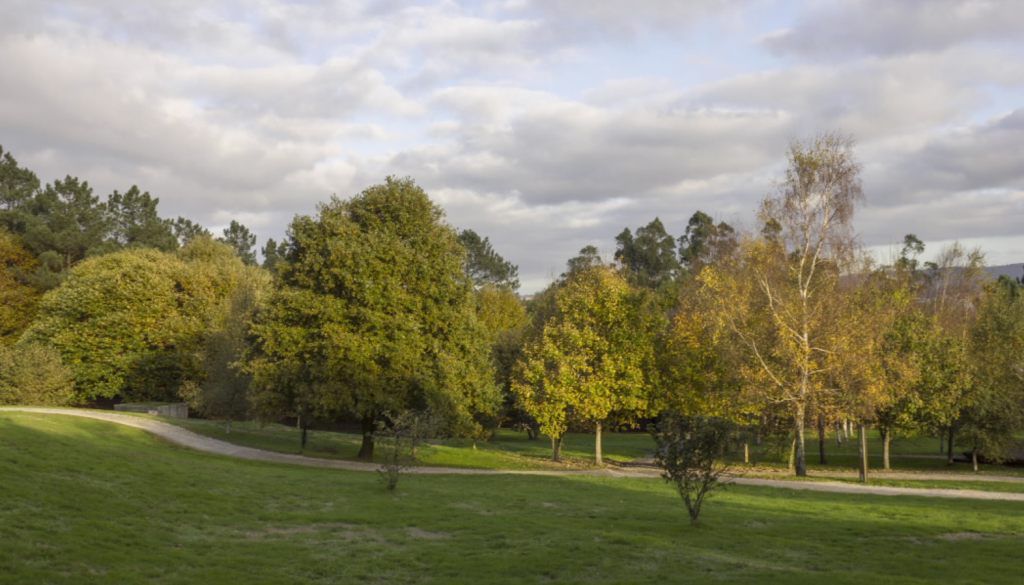 If you want to visit the beautiful city of Santiago de Compostela without renouncing to the Galician countryside, we recommend you to enjoy the area of Monte Pedroso. Located only 15 minutes away from the city, it has beautiful surroundings and some incredible views of the city of Santiago.

In addition to its enviable location, the recreational area has a bar with some toilets and a zip line which is perfect for kids.
GPS COORDINATES: 42º 53′ 23.1″ N – 8º 33′ 57.9″ W
MONTE DO GOZO IN SANTIAGO DE COMPOSTELA
If you enjoyed the previous recreational area, and you want to spend some additional time exploring the zone Monte do Gozo is the perfect place. However, be warned that during the summer months it can be quite packed as the place is a favorite among motorhome lovers and pilgrims. Therefore, if you are looking for a quieter place, near the chapel there is an oak grove where you can find the perfect spot.
GOOGLE MAPS: Link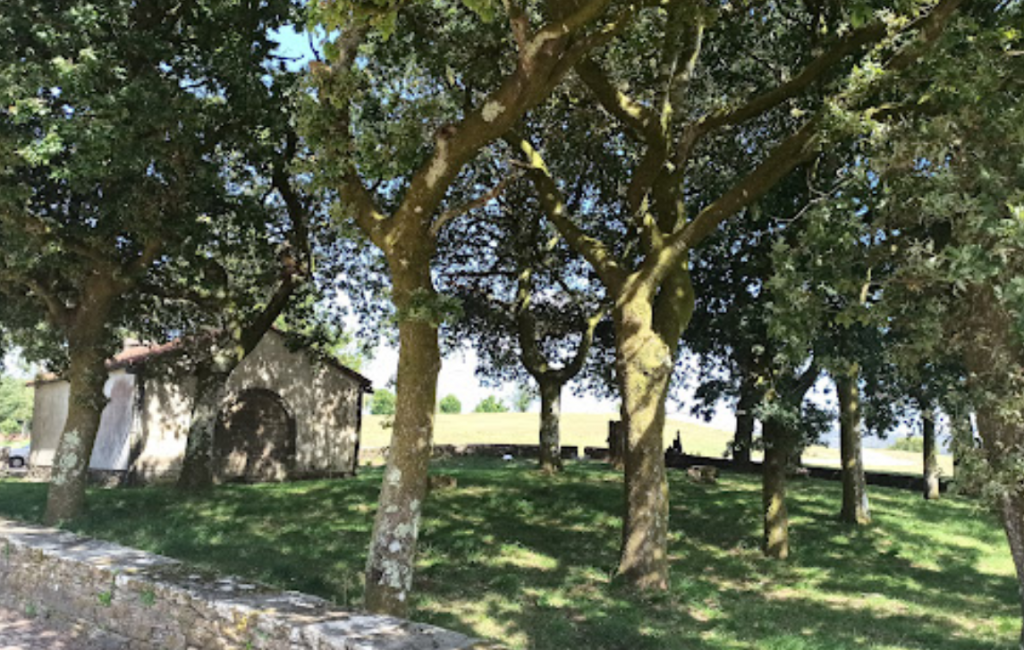 ILLA DO REFUXIO DE OROSO RECREATION AREA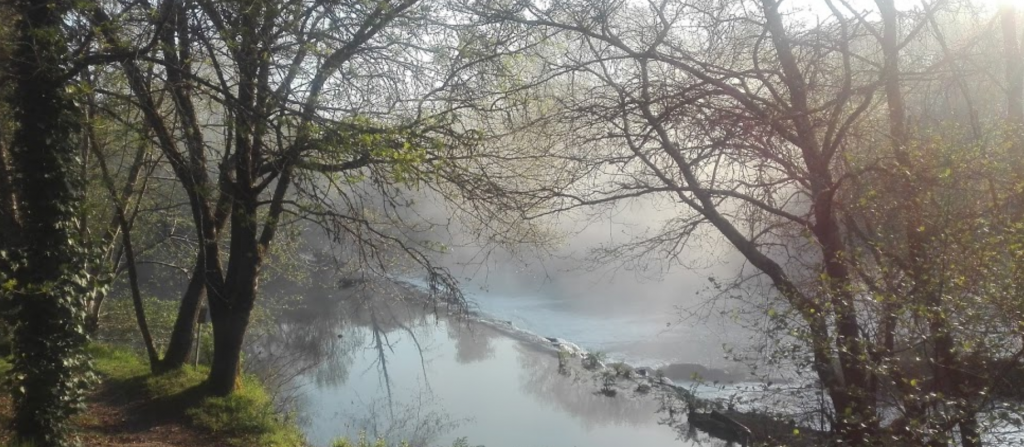 At less than a kilometer away from Sigüeiro, the Tambre river splits in two, creating an island in the middle, which is our next location. In this unique environment, you will find the recreational area of Illa do Refuxio de Oroso, the perfect place to enjoy some quiet time. If you want to discover the zone you can always walk throughout the river path, or enjoy its river beach.
GOOGLE MAPS: Link
¿Sabes cómo puedes apoyarnos a seguir escribiendo contenido de calidad?
Comenta en esta entrada y déjanos un comentario. Los leemos todos. Así sabremos que te ha gustado.
Síguenos y participa en nuestras redes sociales. Estamos en Facebook, Instagram y Twitter.
Por último, comparte esta entrada con quien creas que puede estar interesado y ¡gracias por tu apoyo!
Si estás pensando en lanzarte a la aventura, con tu autocaravana, caravana o furgoneta camper, no dudes en contactarnos. Tenemos los mejores precios y las coberturas que más se adaptan a ti.