There is no discussion that the south of Spain is a beautiful land. However, when summer comes and temperatures start to rise, one might need to start searching for cooler places. One of them might be the regions of Cantabria, so if you want to discover a little piece of the Spanish North keep reading! Because we bring you the best campsites in Cantabria, and whole lot of plans!
Throughout this post, we are going to give you some ideas to discover the best campsites in Cantabria during your next holidays. So, grab a piece of paper and a pen and start taking notes!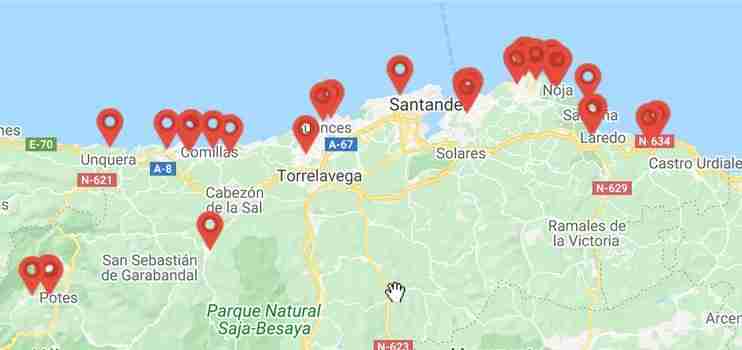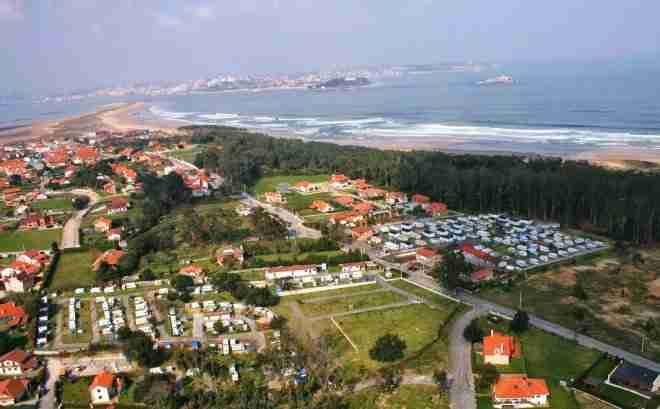 LATAS CAMPING FOR MOTORHOMES AND CARAVANS
Latas Camping offers its customers modern facilities in one of the most stunning locations in the whole region. This camping is located in the beautiful village of Somo, home to the beach of Loredo. In here you will be able to enjoy an 8km beach of white sand, take a boat to Santander, or discover the Nature Park of Cabárceno (perfect if you are traveling with kids).
Address: Calle Arna, 10439140 Somo Cantabria España (how to get there)
Web: Link
Phone: +34 942 510 631
ACTIVITIES AND EXCURSIONS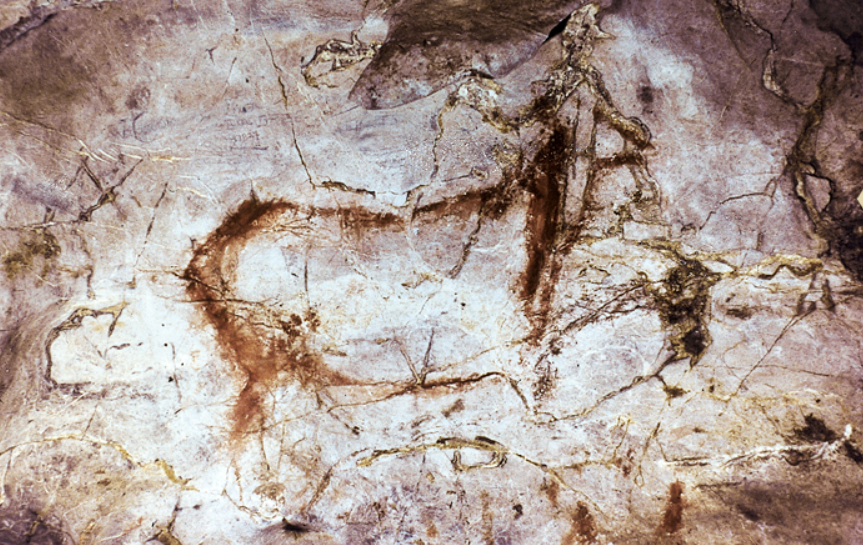 The first attraction of today's post is located in the neighboring region of Asturias. However, its proximity to the Cantabrian border makes it the perfect day excursion to enjoy and discover the archeological past of this part of Spain. If you want to explore its underground river and cave paintings you have to book in advance, but in our opinion, it is totally worth it. In addition to the Pindal Cave, Cantabria also has other beautiful caves that are full of paintings and archeological sites, some examples are the Cave of Soplao or the famous Altamira. However, they are further away from the Latas Camping, so first, we recommend paying a visit to El Pindal.
Here you can find the link to Cueva del Pindal in case you want to go (Highway A-8, Exit 277, direction El Peral. Once you have reached El Peral (N-634), take the local road RD-1. Additionally, the phone number for reservations is: +34 608 175 284
Finally, and before moving on to the next adventure, we should warn you that this particular activity is only recommended for children over 7 years old, and that Wednesdays are the free entrance day 😉
The Nature Park of Cabárceno is a unique place, in the sense that it is not a traditional Zoo nor a Natural Park. In the approximately 750 ha the animals that inhabit it live their lives in the most natural environment, except for their food as it is provided to them. The Nature Park of Cabáreno has more than 20 km of roads that allow visitors to wander throughout the numerous habitats, making it the perfect day excursion for families.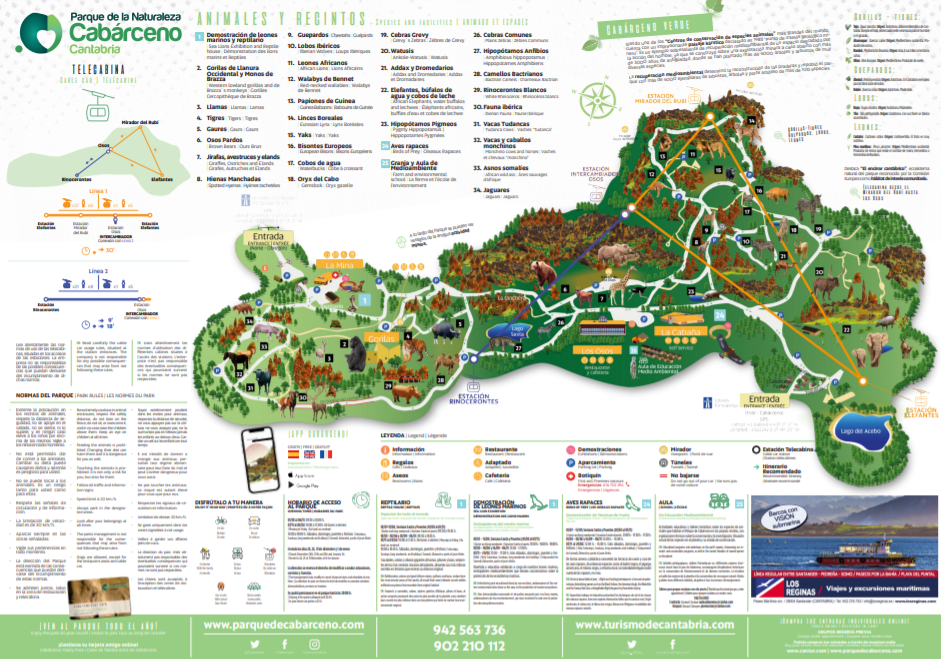 For the moment we are going to conclude this little post here, but do not worry because we have more posts coming about the beautiful region of Cantabria.
Finally, and before we leave if you want us to write about something in particular just let us know in the comments!
If you are thinking of hitting the road and enjoying an adventure in your motorhome, do not hesitate to contact us.