Our journey throughout some of the most amazing little towns in the Valencian Community has come to an end. So, get ready to explore our last 4 villages with your motorhome. However, do not be fooled because even though they are the last ones, they still are some of the most beautiful places in the Valencian Community. So, if by now you haven't fallen in love with the region, we assure you that by the end of this post you will.
Discover Calpe (Alicante) with your motorhome
We kick-off this last part of our route throughout the best villages in the Valencian Community with the well-known city of Calpe. We recommend starting the visit by walking through the Natural Park of "Penyal d'Ifac". By doing so, the visitor will be able to get a good view of the local fauna and flora. Also you can enjoy the beaches of "Arenal-Bol", "Fossa", and "Les Bassetes". Once we reach the ruins of an Iberian village, we can continue to the old town of Calpe. Here, we recommend visiting the "Iglesias Antigua" which has a Gothic-Mudejar architectonic style, as well as the peculiar "Muralla Roja".
When visiting Calpe we have three main options. The first one, es the area Sol de Calpe (Boreal and Austral), which has two locations, and its fees range between 24 € and 28 € depending on the season.
Sol de Calpe Austral GPS COORDINATES: N 38º 38′ 40» / E 00º 03′ 36»
Sol de Calpe Boreal GPS COORDINATES: N 38º 38′ 59» / E 00º 04′ 06»
The second alternative is the Mediterráneo Camper area, which has 80 parking spots, and its overnight fee starts at 13€.
GPS COORDINATES: N 38º 39′ 05» / E 00º 04′ 12»
The third option is the Paraíso Camper Área which has a total of 60 parking spots and their fees depend on the season
GPS COORDINATES: N 38º 38′ 56» / E 00º 04′ 02»
Discover Cullera (Valencia) with your motorhome
Cullera is one of the most well-loved destinations in the south of Spain, its amazing weather, beaches, and rich heritage make it the perfect location for a fun holiday. So, when you decide to stay in Cullera, you cannot miss the opportunity of visiting its castle, lighthouse, and the Natural Park of L'Albufera. Additionally, the town on its own offers some incredible activities like visiting "la Casa de la Enseñanza" which is one of the first public schools in Spain, or the local market. Putting aside all of this, we cannot recommend enough that you enjoy some food and drinks at the local "chiringuitos".
One great option for visiting Cullera is staying in the Santa Marta Camping, which has an incredible location and a rate that varies from 8.5 € to 18 € depending on the season.
GPS COORDINATES: 39°10'36″N 0°14'31″W
Discover Chulilla(Valencia) with your motorhome
Located on the top of the promontory of Monte del Castillo, this village of Arab origins is famous for its natural and architectonical heritage.  So, if you are looking for a peaceful environment in which you can enjoy wonderful hiking trails, Chulilla is perfect.
If you end up visiting Chulilla you can make use of the Valencia Camper Park area which approximately 45 minutes away from the village, has a total of 78 parking spots, and an overnight fee of 12 €.
GPS COORDINATES: N 39º 34′ 47» / W 00º 26′ 42»
Discover Vilafamés (Castellón) with your motorhome
We finish this journey throughout the villages in the Valencian Community with the beautiful Vilafamés. Located in the "Sierra de Les Conteses" the first thing that stands out is its amazing castle, which used to be an Arab fortress, and nowadays serves as a good starting point for visiting this town. Once you are done with the castle, we recommend checking out the cave painting that can be found in the southern part of the castle hill. Additionally, you can visit the "Cuartijo" neighborhood, which represents the oldest part of town, and it is surrounded by some parts of the old city walls. Also, the region offers several outdoor activities, like visiting the Cave of  "Bolimini", trekking throughout the route of "la Fuente de las Picas", or enjoying the Natural Park of "San Miguel".
When visiting this village, you can make use of the motorhome area of El Grao in Castellón (approximately a 30 minutes' drive) has a total of 45 parking spots, and it's free of use. However, keep in mind that the maximum authorized stay is 48 hours, and deploying any camping elements is not allowed.
GPS COORDINATES: N 39º 58′ 48» / E 00º 01′ 22»
Our journey touring some of the most beautiful villages in the Valencia Community has come to an end. However, more exciting routes will be coming so keep posted. As always stay safe, and, as far as possible try to promote your local or regional areas. Since in times like this all of us need to show some support and love to our communities.  Finally, if you have any suggestions or comments in Vicente Velasco Insurance Brokerage we will be happy to listen to them, so let us know.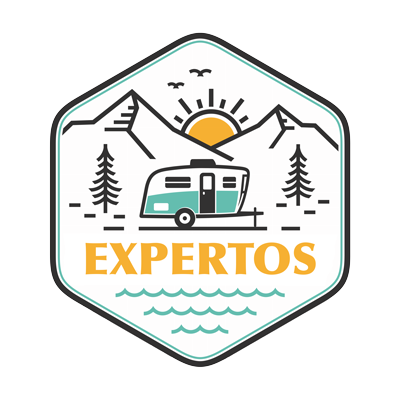 Has llegado a Vicente Velasco correduría de Seguros, especialistas en seguros de autocaravanas, caravanas o campers desde hace más de 20 años.
Trabajamos con las mejores compañías para dar los mejores precios y coberturas que más se adaptan a ti.
Etiquetas: Alicante in motorhome, Calpe by motorhome, Castellon in motorhome, Chulilla by motorhome, Cullera by motorhome, Valencia inmotorhome, Vilafames by motorhome, visit Alicante by motorhome, visit Calpe in motorhome, visit Chulilla in motorhome, visit Cullera by motorhome, visit Vilafames in motorhome