Today we continue with our journey throughout some of the most amazing little towns in the Valencian Community. Grab a piece of paper and a cup of tea because we bring you 5 amazing villages to explore this region of Spain with your motorhome. By the end of this post, you are going to fall in love with this part of Spanish geography. Are you ready?!
Discover Denia (Alicante) with your motorhome
The first stop in today's list is the capital of the Marina Alta comarca. So as you can expect the city has sunny and warm weather almost all year round. When visiting this city we recommend visiting the fish market of Baix, as it is a clear representation of the fishing tradition of the town. Other complete musts are its castle of Arab origins, the historic quarter, and the church of San Antonio de Padua. For those of you who want to enjoy some nature, just you can explore the Natural Park of Montgó, Cabo San Antonio, and Les Rotes. In Denia one can find everything, from white and sandy beaches to a city full of history and charm, and some impressive landscapes.
For visiting Denia you can stay in the motorhome area of Benissa.It is located less than 30 min away from the city, has a total of 8 parking spots, and is free. Additionally the city center of Benissa is only 1 kilometer away, which is perfect since we highly recommend its visit.
GPS COORDINATES: N 38º 43′ 16» / E 00º 03′ 3»
Discover Villajoyosa (Alicante) with your motorhome
Villajoyosa is one of those towns full of history, so it is perfect for all of you who want to dig a little bit deeper into Spanish history. You can start the visit with the city walls, and continue with the Tower del Aguiló which was part of the surveillance system against piracy that many of the coastal cities in the Mediterranean had during the 15th and 16th centuries. Additionally, and if you are interested in the Roman history of this town we highly recommend the Allon Public Baths.Also, if you decide to visit the town during late June you might be able to enjoy the celebrations of "Moros y Cristianos". Which is a popular fiesta in which the whole town celebrates the appearance of Santa Marta which helped the villagers to repel the attack of Berber pirates.
If you finally end up visiting Villajoyosa, you have several options. One of them is staying at the Camping El Torres, which has tons of activities and facilities for everyone in the family, as well as an incredible location. Its fees vary depending on the season you visit them, so remember to check their web page.
GPS COORDINATES: N 38º 30′ 58.7» / 0º 12′ 2.3» W
Another option is the Área 7 de El Campello which has a total of 49 spots and a fee of 13 €. This is a great option for those who want to enjoy a more rural and quiet environment while being close to the city.
GPS COORDINATES: N 38º 24′ 17» / 00º 24′ 35» W
Discover Bocairent (Valencia) with your motorhome
2021 is the perfect year for visiting Bocairent since it has been named the cultural capital of the Valencian Community. So what a better way of discovering this town than by getting lost in its labyrinthic streets of Arab origins. If you do not have a lot of time, we recommend doing the Magic Route since is one of the best ways to discover the medieval side of the city.
For discovering Bocairent, you can spend the night in the Camping Villa Carmen Bocairent. Which is located only 1 kilometer away from the city center and has a fee of 21 € or 25 € depending on the season.
GPS COORDINATES: N 38°45'55» / W 0°36'07»
Discover Buñol (Valencia) with your motorhome
If you are looking for that Valencian essence Buñol is the way to go. If you want to discover this inland village of Valencia, we recommend starting the tour at Buñol Castle, a fortress that proudly shows the Arab past of this region of Spain. Moving forward a couple of centuries we find the Telegraphy Tower which dates back to the 19th century and has been cataloged as an Asset of Cultural Interest. However, if you want to enjoy some nature we recommend the Alta cave and the Juanes river who has a 60-meter waterfall.
One of the best things about visiting Buñol is the easiness of finding a place to stay. The visitor can make use of the area Natur Caravaninig which is located less than 15 minutes from Buñol, has 20 spots, and a fee of 10 €.
GPS COORDINATES: N 39º 28′ 17» / W 00º 38′ 35»
Discover Culla (Castellón) with your motorhome
The last village in today's list is being inhabited since prehistoric times. However, it was the Arabs and templars who left their mark in the city. So when visiting it get ready to marvel at its incredible well-preserved architecture, we recommend checking out the ruins of the Arab castle, the entrance gate that has the coat of arms of the Orden Montesa, the Church of San Salvador, and the viewpoint of Terrat.
The best way of visiting Culla is by making use of the motorhome area of La Salzadella, located at approximately 50 minutes. The area has 5 parking spots and is free of use.
GPS COORDINATES: N 40º 24′ 58» / E 00º 10′ 23»
With these 5 towns, we end the second part of our route through some of the best cities for discovering the Valencian Community with your motorhome. Remember that next week in Vicente Velasco Insurance Brokerage we are going to finish this series with the last 5 towns you should visit. In the meantime, stay safe and if you have any comments or recommendations let us known.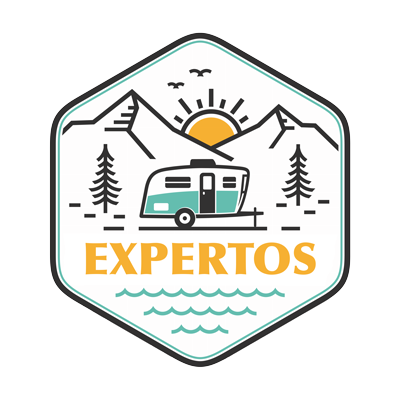 Has llegado a Vicente Velasco correduría de Seguros, especialistas en seguros de autocaravanas, caravanas o campers desde hace más de 20 años.
Trabajamos con las mejores compañías para dar los mejores precios y coberturas que más se adaptan a ti.
Etiquetas: alicante by motorhome, Bocairent by motorhome, Bunol by motorhome, buñol by motorhome, castellon by motorhome, Culla by motorhome, Denia by motorhome, valencia by motorhome, Villajoyosa by motorhome, visit Bocairent by motorhome, visit buñol by motorhome, visit Culla by motorhome, visit Denia by motorhome, visit Villajoyosa by motorhome