The Valencian Community is way more than Benidorm, «Las Fallas», and paellas. It is a diverse region in which regarding your preferences, you will always be able to find incredible towns full of tradition, culture, and art. With this in mind and, as a consequence of the current situation, we want to boost local tourism. That is why today we bring you 5 little towns in the Valencian Community to discover with your motorhome. Are you ready?!
Discover Sax (Alicante) with your motorhome
The first town on our list is Sax. Once the visitor sets foot in its streets, it will be immediately transported to the times in which the Arabs ruled over the area. When visiting Sax, do not be fooled by its size, because the town offers a multitude of activities like visiting its castle, the San Blas chapel, or the houses of the Inquisition and Alberto Sols. Additionally, we highly recommend visiting this town during their well-known "fiestas de Moros y Cristianos", which is held every year at the beginning of February, so hopefully, for next year we can enjoy them again.
For visiting Sax you can make use of the camping Asociación Amigos de la Acampada Campo Aleg:
GPS COORDINATES: N 38º 31′ 4 » / W 0º 51′ 39»
Another alternative is spending the night in the motorhome area of Castalla, which is only 20 minutes away from Sax, and it is also a beautiful little village.
GPS COORDINATES: N 38º 35′ 45» / W 00º 40′ 01»
Discover Xàtiva (Valencia) with your motorhome
Xàtiva is an extremely well-known locality, and since it has been declared Historic-Artistic Complex. The first thing that stands out is its castle, which we highly recommend. In addition to several churches, palaces, and museums, the city has a long list of famous figures like the painter José Ribera, and the two Popes of the Borja dynasty. So, as you can see Xàtiva offers its visitor a blend of architecture, history, and culture. What else can you ask for.
One of the best things about Xàtiva is that it's a parking which is free of use and is located 1 km away from the city center. However, have in mind that the maximum authorized stay is 24 hours.
GPS COORDINATES: N 38º 34′ 14» / W 00º 08′ 44»
Discover Morella (Castellón) with your motorhome
Did you know that Iberians, Celts, Greeks, Romans, Carthaginians, and Arabs inhabited this town? So, if so many civilizations made this town their home it should be for some reason. The city offers some incredible well-preserved monuments vestige of its rich history, we recommend the castle, city walls, and the aqueduct of Santa Lucía. Finally, you cannot leave without visiting the cave paintings of Morella La Vella, which has been declared World Heritage Site by UNESCO.
If you cannot think about how Morella can be even better, let us tell you that the city has a motorhome area, which is free of use and has a total of 10 parking spots.
GPS COORDINATES: N 38º 43′ 16» / E 00º 03′ 36»
Discover Altea (Alicante) with your motorhome
Up to this point we have only mentioned inland towns, that is why the last two cities on today's list are coastal, being the first one Altea. This beautiful town located on top of a hill and guarded by the Sierra de Bernia In the old quarter, one can enjoy the traditions, history, and architecture of this side of the Mediterranean, while at the same time relaxing on its amazing beaches.
For visiting Altea, you can go to San Antonio Camper Park, which is 200 meters away from the port and has a basic rate of 17 € per day including waste disposal, water change. Additionally, the electricity is €0.5/KW.
GPS COORDINATES: N 38° 35′ 9.2″ / W 0° 3′ 34.9″
Discover Peñíscola (Castillón) with your motorhome
Located between the Mediterranean Sea and the Sierra de Irta, this town has it all. In here the visitor will be able to enjoy beautiful beaches, as well as some history by the hand of its impressive castle, the chapel of Virgen de la Ermita, and the churches of Santa María.
When visiting Peñíscola you have two main options. The first one is Els Daus parking, which has an overnight fee of 6.3 € including water change.
GPS COORDINATES: N 40º 22′ 42» / E 00º 24′ 23»
The second one is the area of Stop and Go La Volta, which has a total of 35 parking spots, and a fee of 7 € per night. However, you should be aware that the fees might change depending on the season.
GPS COORDINATES: N 40º 23′ 53» / E 00º 24′ 11»
With these 5 towns, we end the first part of our route through some of the best cities for discovering the Valencian Community with your motorhome. Remember that we have 10 more to go, and that by the end of this series you are going to fall in love with this region. As always stay safe and if you have any questions let us know in the comments.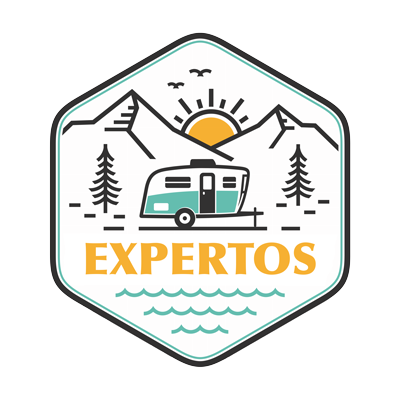 Has llegado a Vicente Velasco correduría de Seguros, especialistas en seguros de autocaravanas, caravanas o campers desde hace más de 20 años.
Trabajamos con las mejores compañías para dar los mejores precios y coberturas que más se adaptan a ti.