Andalucía is one of those regions that offer a unique blend of history, gastronomy, nature, and culture. And to no one's surprise once you start discovering all that this part of Spain has to offer you will fall in love. So, for this reason, we wanted to share some motorhome areas in Andalucía. So that once the mobility restrictions allow us, we can continue to enjoy the beauty of Andalucía with our motorhomes.
1. MOTORHOME AREA IN CÓRDOBA
Did you know that Córdoba has been declared a World Heritage Site? If you did not, when you finally decide to visit this city you will be amazed by the richness of its history, gastronomy, and architecture among other things. Because not all cities can boast about being the capital of Hispania Ulterior with the Roman empire and the Umayyad caliphate. So as you can imagine when strolling around the streets of this millenary city the visitor discovers a unique mixture of cultures. We especially recommend visiting The Mosque-Cathedral, the Castle of the Christian Monarchs, the Synagogue, the Roman Bridge, and Medina Azahara among others.
Since Córdoba has so many interesting monuments to visit you may want to spend more than one day in the city. So, the perfect way of enjoying the city is by making use of its motorhome area which is located only 200 metres away from the historic city centre. The area has a total of 150 parking spots, and an overnight fee of 17.95 € per day, plus 2€ extras per water change. Additionally, the area offers 24 hours vigilance, and a supermarket can be found in its proximities.
GPS COORDINATES: N 37º 52′ 28,4» – W 04º 47′ 12»
If you are looking for some beach relaxation, then the fishermen village of Caleta de Vélez is perfect. In here you will be able to enjoy one of the best weathers in Spain (325 days of sun), incredible beaches, and the relaxation that a small village offers. So activities that are worth it are the Museum of Semana Santa, the house of the Cervantes, and the daily fish auction that takes place in the fishing port.
We recommend making use of the local motorhome area that is situated in the harbour. It has a total of 33 parking spots, and the overnight fee is 9.55 € plus 3 extra euros per water change.
GPS COORDINATES: N 36º 44′ 54» – W 04º 03′ 56»
3. MOTORHOME AREA IN MÁLAGA
If you want to enjoy the beaches and the good weather, without giving up the city life, we recommend checking out Málaga. A city buzzing city full of charm, that will make you fall in love with La Costa del Sol.  We recommend visiting the Alcazaba, the cathedral of Nuestra Señora de la Encarnación, or the castle of Gibralfaro. Additionally, if you are looking for some sports, we suggest you try some golfing since at the end of the day the area is also known as La Costa del Golf.
When visiting Málaga you can make use of the motorhome area of Málaga Beach, which has a total of 90 spots, and an overnight fee of 10 € (including water change).
GPS COORDINATES:N 36º 42′ 49» – W 04º 18′ 59»
4. MOTORHOME AREA IN DOS HERMANAS (SEVILLA)
Plenty of people have heard of Sevilla, but do you know the city of Dos Hermanas? This neighbour city owns its name to the two founding sisters, Elvira and Estefanía de Nazareno. Its proximity to the city of Sevilla makes it the perfect alternative for those who want to visit Sevilla, and at the same time enjoy the rural side of the providence, like visiting some olive plantations as well as the oil mills.
The motorhome area of La Jábega offers a total of 80 spots and the rate is €10 per day (including water change).
GPS COORDINATES: N 37º 12′ 46» –  W 05º 57′ 50»
5. MOTORHOME AREA IN SEVILLA
We have decided to end the list on a strong note. Sevilla, what can we say about this beautiful city? Located on the banks of the Guadalquivir river, the capital of the Andalusian region as the song says "Tiene un color especial" (has a special color). By walking through its streets, one can see its impressive Arab legacy, we cannot recommend enough the Cathedral with the famous Giralda, and the Royal Alcázar (especially if you are a Game of Thrones fan). If, however you want to immerse yourself in the Sevillian lifestyle you need to check out the neighbourhoods of Triana and La Macarena.
For making the most of your visit you can stay in Parking Caravane, which with a total of 50 parking spots, and a fee of €15 per day (the rates vary according to the number of days you stay and the month). We recommend this parking since there is a bus stop located at the entrance, that makes enjoying the city center very convenient.
GPS COORDINATES: N 37º 24′ 38» –  W 05º 56′ 27»
Now that we have finished these last 5 motorhome areas in Andalucía you have no excuses to not discover this incredible region of Spain. So, whether you have already visited these places or you are new to the cities and areas previously listed in Vicente Velasco Insurance Brokerage we hope that we gave you some inspiration for your next trips. Also if you want us to discuss a particular topic let us know, we are open to suggestions!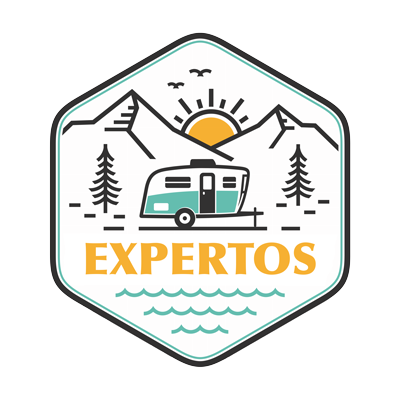 Has llegado a Vicente Velasco correduría de Seguros, especialistas en seguros de autocaravanas, caravanas o campers desde hace más de 20 años.
Trabajamos con las mejores compañías para dar los mejores precios y coberturas que más se adaptan a ti.
Etiquetas: caleta de velez, cordoba, dos hermanas, motorhome area in caleta de velez, motorhome area in cordoba, motorhome area in dos hermanas, motorhome area in malaga, motorhome area in sevilla, motorhome areas in andalucia, overnight stay in caleta de velez, overnight stay in cordoba, overnight stay in dos hermanas, overnight stay in malaga