If last week we brought you 10 of the best Spanish Campings of 2020. Today it is time to talk about the last 9 winners of the Top Camping and Superplatz awards. So, if you are planning your next trip to Spain do not forget to check these amazing establishments. Because for sure we have left some incredible options for you. Just grab a piece of paper and a coffee and start taking notes, because YOU WILL NOT BE DISAPPOINTED!
LAS DUNAS (Sant Pere Pescador)
As always we like to start on a strong note, and Las Dunas is the perfect example since ADAC has named this little piece on heaven on earth the most popular camping in Spain! For those that might have already visited you will know why, because its perfect combination of sun, beaches, facilities, and services makes it the perfect spot.
GPS COORDINATES: 42º 9′ 38» N – 3º 6′ 28» E
L'ÀMFORA (Sant Pere Pescador)
With a wide range of accommodation alternatives, pools, services, entertainment activities for the little ones, and tons of activities to enjoy during your stay on the Costa Brava. L'Àmfora Campsite is making sure that its clients never experience a dull moment during their holidays. Additionally, to all the fun alternatives the camping provides. Its proximity to the villages such as Sant Pere Pescador or Cape Creus will make sure that during your stay you will for sure experience the beautiful Spanish culture, and gastronomy.
GPS COORDINATES: 42º 10′ 54» N – 3º 6′ 14» E
AQUARIUS (Sant Pere Pescador)
You might be able to see a trend in all the campsites we have mentioned in Part 1 and today's list. This is simply because the Top Camping and Superplatz awards recognize the professionalism and quality of the services offered in these establishments. So, all the campings mentioned in the list uphold the highest standards in the industry. And, of course, Aquarius campsite is not going to be any less, so whatever information that we might give you is not going to make it justice to this beautiful establishment. So you might need to see it by yourself.
GPS COORDINATES: 42º 10′ 38»N 3º 6′ 28» E
The next stop on our list is the Sandaya Cypsela Campsite in the locality of Pals. Here you will be able to enjoy the camping services while being in one of the best locations in the Gerona Province. This is due to the fact the Sandaya Cypsela Campsite is just 5 minutes away from one of the longest beaches in the Costa Brava, and the well-preserved medieval village of Pals. So be staying here you will be combining sunny weather and beautiful beaches, with the rich history of this part of Spain.
GPS COORDINATES: 41º 59′ 8′ N – 3º 10» 58 » E
LAGUNA (Castelló d'Empúries)
With its family atmosphere and impeccable facilities, Camping Laguna is located on the beautiful beach of Empuriabrava and next to the natural park of "Aiguamolls de L'Empordá". So, if you are a nature lover this campsite will not disappoint you.
GPS CORRDINATES: 42º 14′ 42» N – 3º 6′ 13» E
Caravans, motorhomes, and bungalows the camping Vilanova Park has something for everyone. Besides, to all the services that the campsite offers on its own, one of its strongest points is its proximity to the city of Barcelona. So if you want some relaxation while being able to enjoy the buzzing city life of the top cities in Spain, Vilanova Park was tailor-made for you.
GPS COORDINATES: 41º 13′ 54» N – 1º 41′ 27» E
If you are planning your next family holiday, you should skip this one. But, if you are looking for a good naturist camping in Spain, this is the one for you. With its 2020 Superplatz, and being designated as the Best Naturist Camping in 2014, we are sure that here you will find an incredible establishment that upholds the highest standards.
GPS COORDINATES: 40º 58′ 37» N – 0º 54′ 3» E
 Once again, this camping has already appeared in one of our lists before, so what else what can we say. So, if you want to know what all the fuss is about, you better check it for yourself.
GPS COORDINATES: 42º 0′ 43» N – 3º 11′ 16» E
We have decided to finish the Top Spanish Campings of 2020 in Costa Blanca (Alicante) because you may want to check some different areas of Spain. And what a better way of ending today's list than in Alicante, a part of Spain where the hospitality of its people, its weather, gastronomy, and culture will make you come back again and again.
GPS COORDINATES: 38º 7′ 46» N – 0º 38′ 58» W
With today's list, we finish our list of the Top Spanish Campings of 2020, and even if these are the best ones according to the ADAC and ANWM. We believe that Spain has tons of amazing establishments that will take your holidays to the next level. So, Vicente Velasco Insurance Brokerage we want to you get to know them all, and that's why throughout the year we will continue to publish more articles about some incredible campsites, so keep posted!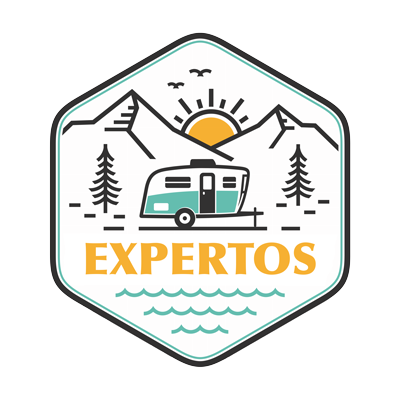 Has llegado a Vicente Velasco correduría de Seguros, especialistas en seguros de autocaravanas, caravanas o campers desde hace más de 20 años.
Trabajamos con las mejores compañías para dar los mejores precios y coberturas que más se adaptan a ti.
Etiquetas: aguarius camping, aquarius campsite, best campings, Best campings for motorhomes, camping castello d'empuries, camping el delfin verde, camping el templo del sol, camping la amrina resort, camping vilanova park, campings alicante, campings gerona, campings Pals, campings sant pere pescador, campings tarragona, campings vilanva i la geltru, campsite gerona, campsite la marina resort, campsite tarragona, l'amfora camping, l'amfora campsite, laguna camping, laguna campsite, las dunas camping, las dunas campsite, sandaya cypsela camping, sandaya cypsela campsite, spanish campings, top campings 2020, top spanish campings 2020